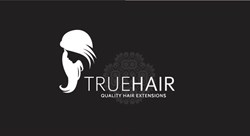 True Hair brings a passion for helping women find the perfect hair extensions to match their hair's natural texture.
Chicago, Illinois (PRWEB) September 12, 2013
A new player has just appeared on the hair extensions market, and the Chicago-area company, True Hair, thinks it will soon be at the top of the game. True Hair brings a passion for helping women find the perfect hair extensions to match their hair's natural texture. CEO Adrianna Hudsons says, "This is the key to having the most amazing natural-looking hair extensions or weave." The company believes that this approach will make True Hair "the future of hair extensions."
True Hair sources their natural extensions not just from India, but also from Europe, Russia, Southeast Asia, and Brazil. A wider selection of natural textures means more possibilities for every customer, and True Hair believes that is what women have been waiting for: a company that offers high-quality, affordable, 100 percent human hair extensions that blend seamlessly. All True Hair extensions are premium quality, double drawn, reusable and tangle-free. Textures like kinky straight, silky straight, relaxed straight and deep curl, among others, will offer women undetectable, beautiful and soft extensions. Different women may require different installation methods, so True Hair offers a wide variety of extension types.
Beyond its extensive selection of extensions, True Hair believes its one-stop, easy-to-navigate website will greatly appeal to all customers, from the first-time extension-wearer to the experienced hair buyer. In addition to their online catalog of extensions, Truehaironline.com offers detailed hair care instructions for its products, advice for different hair types, useful FAQs about its products, and styling techniques. Truehaironline.com also features an easy-to-use checkout system, as well as a blog site that presents tips on how to care for natural hair while wearing extensions. Off the web, customers can always call True Hair's toll-free 800 number for personalized service. They are ready to ship nation-wide to salons or direct to customers, and salons in Chicago can expect next-day delivery. For salons, True Hair offers wholesale pricing and special discounts to qualified hair care professionals. Moreover, any customer unhappy with their extensions can always take advantage of True Hair's generous return and exchange policy to make sure they get the right products for them.
About TrueHair Company LLC,
A premier retailer in Chicago IL, offering the highest quality hair extensions that blend seamlessly with your natural hair. We aim to provide 100 percent virgin and natural human hair for women of all ethnicities and backgrounds. http://www.truehaironline.com