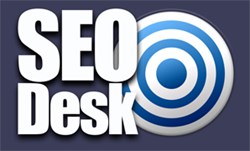 (PRWEB UK) 11 September 2013
Dateinadash, the number one speed dating company in London, is pleased to announce that they now offer speed dating events in Manchester and Birmingham. The company, which was established in October 2011, has developed a formidable reputation for providing a wide range of dating events and parties. The company has helped many people in the English capital to find love or have a fantastic night out and they look forward to doing the same in Manchester and Birmingham.
There are many reasons why Dateinadash has been so well received in London. The company only hosts events in stimulating or stylish venues helping to put people at ease from the moment they arrive. The company provides a wide range of dating events with many events aimed at certain age groups or personality types. Dateinadash understands that many people want to meet a particular type of person when they are looking for love. This means that the company is keen to provide as wide a range of events as possible.
One of the key areas where the company will differentiate their service from any existing speed dating Manchester event is in the length of time each date lasts. Dateinadash want people to make a connection which is why there is an additional minute on these dates compared to the other speed dating events in the city. This means that the dates last for four minutes as opposed to the traditional three minutes. Anyone that is looking for a bit more time to make a connection will find that they have more time to do so.
When it comes to the best speed dating Birmingham has to offer, Dateinadash offers the fastest and most helpful service. Anyone that is eager to find out their results will be glad to know that Dateinadash produce results within 24 hours of the event. The events are hosted by friendly staff that can help with any issues, and there are a number of breaks where guests can relax and develop their strategy. For people who are slightly shy about the speed dating process, there is the option to bring along a guest for no additional charge. Dateinadash knows that the dating game can be a daunting process for some people, which is why they allow guests to bring a friend along for moral support for no additional charge.
Dateinadash has already achieved considerable success in London and the company is committed to helping people in Manchester and Birmingham find love.
About Dateinadash:
Dateinadash was founded in October 2011 and is already recognised as the leading London speed dating company. The company offers more time for all guests and their events are held in trendy venues. In addition to speed dating events, the company provides singles nights, parties, quiz nights and pub crawls, all of which ensures there is a dating event for everyone.