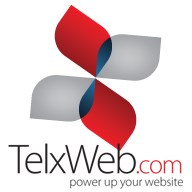 Miami, FL (PRWEB) September 16, 2013
These days, it seems as though every single business has a Facebook page and Twitter feed. The Facebook and Twitter icons appear everywhere. They appear on food packaging, on print advertising, and even on our television screens. Social media marketing has become a vital part of any company's advertising campaign. This is especially true for the youth market. Young people have changed the way they communicate. It seems as though they do the majority of their communicating electronically, through smartphones and computers. Much of the communication between young people is now done over the Internet and through social media sites, so this is where advertisers are starting to go to find them. By developing an interesting Facebook page and a Twitter feed, a company can communicate instantly with followers once they have been recruited. The company can release new information at the touch of a button, and it doesn't directly cost them anything to do so. But they need to find the right experts to develop and manage their social media content and many people in south Florida choose TelxWeb for marketing and web design in Miami.
TelxWeb, a company specializing in website design in Miami, announces new services that are designed to ensure businesses maximize their presence on social media sites in order to help drive traffic to their websites. TelxWeb's team of experts are dedicated to helping companies build a social media marketing strategy. Traditionally known for their expertise in Miami SEO, Telx Web experts know how to set up a professional social media pages, as well as how to manage content, recruit followers, and link posts. Local businesses searching for a web developer in Miami will often find that TelxWeb appears at the top of all local listings, and by looking at TelxWeb's presence on social media sites, a potential client can see how well TelxWeb presents itself on these sites. TelxWeb's website presents their portfolio including link to the the major sites they have recently worked with. By following the links, a potential client can see the skills that have gone into developing and managing those social media feeds. In the web world of today, people are clicking and scrolling through websites with ever increasing speed. In order to catch customers as they are scrolling through social media sites, a business has to produce attractive, interesting content on an increasingly frequent basis. TelxWeb is the best company to help achieve that.
About Telx Web: Telx Web specializes in providing bespoke website services and is one of the most popular choices for companies looking for web designers in Miami. For more information about website services, including design, content management systems and SEO solutions, call toll free: 1800 7070.WEB (932) or visit telxweb.com.