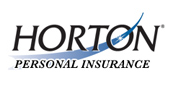 Every year thousands of people are injured or killed in residential home fires.
Orland Park, IL (PRWEB) September 11, 2013
The Horton Group, one of the largest, privately owned insurance brokers in the Midwest, encourages its clientele across the nation to play it safe at home this fall season. With temperatures dropping across the nation, electrical fires may be much more prevalent at home. Between jack-o-lanterns plugged into wall sockets and electric heating blankets in use, now is a good time to learn how to prevent electrical fires.
Every year thousands of people are injured or killed in residential home fires. The U.S Fire Administration or USFA states that approximately half of these fires involve indoor electrical wiring. For homeowners across the country, there are steps that may be taken to reduce the likelihood of an electrical fire at home.
1. Avoid overstressing electrical circuits.
Every circuit in a home is specifically designed to deliver a certain amount of electricity. Placing too much stress on the circuits by drawing more power than it can handle may cause the wires to spark a fire. The easiest and most cost effective way to reduce the risk of electrical fires is to limit the number of plugs in each outlet, as well as avoid using power strips that draw excessive power. If necessary, homeowners should contact an electrician to run new wiring throughout their home to provide more circuits or a new circuit breaker.
2. Replace all frayed or damaged wiring.
Once wiring becomes damaged to the point of fraying, it is a significant risk for electrical fire in the home. When replacing appliance wiring, there are a variety of gauges that can be picked up at any local hardware store at an inexpensive price. Electrical tape should be applied to the wires for temporary protection until a homeowner can replace the wires, but it should never be a permanent solution.
3. Trade in old wiring for new.
Unbeknownst to many homeowners, electrical wiring has a relatively short lifespan of only 30 to 40 years. Since this is younger than many older homes out there, older homes may be relying on weakened wiring systems that are not designed to support the large electrical loads of today. It is important to have an electrician inspect a home's wiring, and replace it all if necessary.
Furthermore, it is important for homeowners to get in the habit of practicing safety precautions that will prevent fires from occurring. For example, ensure that all clothes and curtains are kept at a safe distance of three feet away from portable electric space heaters. Precautionary measures, along with routinely checking wiring systems, will prevent electrical fires from harming a home and family.
The Horton Group has been providing homeowners and families with home insurance solutions since 1971. The agency has been able to extend its superior customer service beyond insurance solutions, but by providing general safety tips and education to its clientele and community. Homeowners who would like to learn more about the services that The Horton Group can provide should dial 877-496-1446. The agency vows to make sure that all homeowners are protected from the worst case scenarios.
About The Horton Group
The Horton Group is one of the largest, privately owned insurance brokers in the Midwest and is among the Top 60 in the U.S. While the agency is based in Illinois, it has eight offices spread across the Midwest and works to serve the entire country. Its personal services include coverage for vehicles, property, life, and health. The company is also proud to serve high net worth clientele through its Private Client Group program. Through continuous improvement and innovation, The Horton Group is able to provide high-quality personal insurance solutions for individuals.