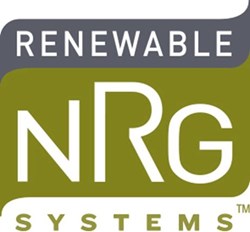 Hinesburg, VT. (PRWEB) September 11, 2013
Renewable NRG Systems, a designer and manufacturer of resource assessment and turbine optimization equipment for the global renewable energy industry, has hired four new employees into the engineering, information technology, and sales departments.
Junda Zhu has joined the team as systems engineer for Renewable NRG Systems' turbine optimization product line. Zhu recently earned his doctorate in industrial engineering from the University of Illinois at Chicago. During his studies, he worked closely on projects, such as lubrication oil health condition monitoring, vibration analysis-based fault detection, and prognostics and health management for wind turbines and rotating machinery. His work has appeared in the International Journal of Prognostic Health Management and the Journal of Chemical Science and Technology, among others, and his paper entitled "Development and Validation of Lubrication Oil Particle Contamination Models" won Second Prize, Best Student Paper, at the 2013 Conference of the Society for Machinery Failure Prevention Technology.
Chris Wasser has accepted the position of IT manager. Wasser joins the company from NTT Data in Montpelier, where he was an enterprise SharePoint architect. Wasser has over 17 years of diverse experience in providing technical leadership for businesses ranging from Fortune 100 companies to web design agencies. He holds a bachelor's degree in business management from James Madison University and a master's in environmental management from Duke University.
Cody Spiegel, a Renewable NRG Systems intern since 2011, has been hired as a full-time associate mechanical engineer for the turbine optimization product line. Spiegel earned his bachelor's degree in mechanical engineering from the University of Vermont, where he was on the Dean's list and a member of the Tau Beta Pi Engineering Honors Society. In addition to engineering, he has also worked as a forester assistant and completed service projects in the Dominican Republic and Ecuador.
Robert Cole has joined the company as a sales associate. A recent graduate of Middlebury College, Cole served as the outreach and volunteering recruitment intern for Burlington-based Local Motion, where he was responsible for increasing participation in the Bike Recycle VT program. He also attended the Danish Institute for Study Abroad in Copenhagen, Denmark, a program that explores issues including sustainability and energy policy.
###
ABOUT RENEWABLE NRG SYSTEMS
Renewable NRG Systems (formerly NRG Systems) is an independently owned company that designs and manufactures decision support tools for the renewable energy industry. The company's expertise spans both resource assessment products and turbine optimization equipment such as turbine control sensors, Lidar, and condition monitoring systems. Found on every continent in more than 150 countries, Renewable NRG Systems' customers include electric utilities, renewable energy developers, turbine manufacturers, consultants, and research institutes. See the potential; visit http://www.renewableNRGsystems.com.