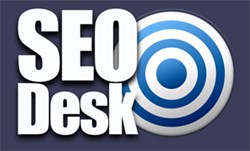 (PRWEB UK) 28 September 2013
GSM Driving Academy, a leading East London driving school, is pleased to announce a business relationship with SEODesk. This relationship will see SEODesk take responsibility for online communication and web content for the driving school. The company hopes that taking the decision to focus on their driving school courses while obtaining expert support for their online communication activities will help the company to develop awareness of their services in the East London area.
GSM Driving Academy has been present in the East of London since 1977 and has helped countless learner drivers to develop the skills and confidence that are necessary to pass their driving tests. As the expectations and testing process for drivers has evolved over the years, so has the range of services and courses offered by the company. This means that the company can provide theory driving lesson assistance, Pass Plus courses and a wide range of advanced driving and specialist driving courses.
GSM Driving Academy has been fortunate enough to receive many positive testimonials for their driving lessons in East London. The company is regarded as one of the best driving schools East London has to offer, but in the modern era, a company needs to have more than just positive word of mouth support to reach out to its audience. The reputation of a driving school that has been operating for over 30 years, with some of the most experienced driving instructors East London has to offer, goes before it, but the tie-in with SEODesk provides the company with another opportunity to engage with drivers of all ages and backgrounds in the East of the capital.
The company believed that SEODesk was the natural fit thanks to the success that the search engine optimisation company has achieved in recent times. The company is regarded as one of the best SEO companies in the UK with a string of successes with regard to placing clients on the first page of Google. This is the type of result that GSM Driving Academy are eager to achieve, and they believe that their new partnership with SEODesk will help them to achieve a better level of awareness with online users in the local community. Over the years, GSM Driving Academy has evolved and adapted to provide relevant training for drivers, and they are keen to adapt to the modern methods of reaching out to new clients.
About GSM Driving Academy:
GSM Driving Academy was established in 1977, and they have helped countless drivers in the East of London to pass their driving test. The company has evolved with the changes in the driving test and provides assistance with respect to the theory test. The company is also able to provide advanced and specialist driving lessons for drivers. No matter the age or skill level of a driver, GSM Driving Academy has the knowledge and experience to make them feel more confident on the road.