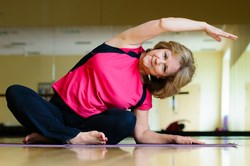 Carrollton, TX (PRWEB) September 12, 2013
Starting in October, Dr. Frank Veninga will incorporate advanced surgical robotics into his weight loss surgery practicer serving the greater Dallas area. Dr. Veninga completed his initial training in robotic surgery at the end of August, and will use these newly acquired techniques and technologies to perform incisional hernia, gallbladder, GERD surgery and gastric sleeve surgery.
This use of state-of-the-art equipment is just the latest example of Dr. Veninga's mission to provide his patients with the safest experience in advanced surgical care.
What is robotic surgery?
Robotic surgery doesn't mean the use of a robot to perform the surgery. Instead, robotic surgery combines the latest in laparoscopic techniques with advanced surgical tools.
The small robotic tools have specially articulated heads on them that can rotate and turn, much in the same fashion as a human wrist. A tiny laparoscopic camera will be used to monitor the position of these instruments inside the patient's body. Small incisions will be used to insert the laparoscopic camera and the robotic surgical tools into the body. This eliminates the need for open surgery and large incisions.
Using a console beside the patient, Dr. Veninga will be able to see what the laparoscopic camera sees and in three dimensions. He will also be able to precisely control these robotic tools with his own hands at this operating console.
Careful Training to Ensure Patient Safety
Robotic surgical tools are an excellent addition to any general surgical practice, but Dr. Veninga believes the gastric sleeve resection is an excellent operation in which to apply these techniques. Not all surgeons will adopt this technique, but Dr. Veninga believes this technology will maximize patient benefits.
Dr. Veninga received his "Certificate of da Vinci System Training As a Console Surgeon" the 'da Vinci robot' of Intuitive Surgical in Florida in August. He will be proctored in the near future and is now offering patients the option of the robotic approach for incisional hernias, gallbladders, GERD anti-reflux surgeries and gastric sleeve resections for obesity.
Patient Benefits of Robotic Surgery
The possible benefits of robotic surgery include the following:
Smaller incisions than traditional surgery
Reduced trauma to various tissues of the body due to more precise dissection
Reduced patient stay at the hospital
Shorter patient recovery time
Reduced post-surgical discomfort
Reduced blood loss
Fewer open procedures
Better support for single incision surgery
Continued Commitment to Patient Care
Dr. Veninga has always based his practice philosophy on enhancing patient experience and patient wellness. Robotic surgery is just further proof of this commitment to patients and their well-being. This applies to patient wellness in the surgical suite and as well as patient wellness as they recover at home.
Another Step Forward On a Continuing Journey
Robotic surgery is not the end of Dr. Veninga's commitment to state-of-the-art patient care. Far from it. Technologies will continue to develop that will enhance patient safety, and new surgical techniques will also be developed.
In order to keep his practice at the forefront of advanced care, Dr. Veninga will continue to look into the latest equipment and surgical methods being developed by his colleagues and peers. It's only by continuing to learn and to perfect his craft that Dr. Veninga can provide the best possible care to all of his patients.
Learn About the Future of Surgical Weight Loss Treatment
If you are interested in learning more about robotic surgery, contact North Texas Bariatric & General Surgery, P.A. today. The practice can be reached online at bariatricsurgerydallas.com or by phone at (972) 939-8218.
Originally posted by Frank Veninga