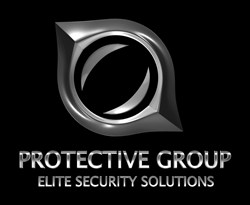 Bohemia, NY (PRWEB) September 11, 2013
John Monderine, CEO of Long Island corporate security provider, The Protective Group, comments on a September 7th article published by USA Today titled "Analysts: New iPhone will read your fingerprints" which discusses how Finger print scanning technology will increase security for the new iPhone.
Soon swiping a screen and entering a 4 digit password will be a thing of the past, with rumored announcement of the new iPhone says USA Today. Biometric technology is currently being used for corporate security and other highly secure purposes. If the rumors were true, Apple will be the first company to have provided a mobile device with fingerprint scanning biometric technology.
David Marcus, president of PayPal, the electronic-payment division of e-commerce monster eBay, says, "Within the next two years the vast majority of high-end smartphones will have biometrics and mainly fingerprint logins. It's going to be very useful for payments." This technology will open the door to high security businesses. Payment companies, banks, and other financial establishments will be able to deliver the most secure products available.
"I think this would've really been a game changer in the smartphone market." says John Monderine, CEO of event security provider, The Protective Group. "Apple's competitors might want to focus more on security if they want to gain a larger piece of the financial industry pie."
"The swipe and PIN was one of the things Steve Jobs hated. It was in the way of the user experience," says chief technology officer of Validity Sensors, Sebastien Taveau.
The Protective Group is an elite full service private security firm with specializations in special event security, corporate security, private investigators, insurance investigators and surveillance. Its top-notch professional security guards have over 150 years of combined law enforcement service and its security personnel are physically fit, professional, athletic, and completely dedicated to ensuring events proceed without a hitch. From charity runs and fashion shows, to fundraisers and art shows, The Protective Group instills confidence and assures safety at an exclusive event or place of business.
#####