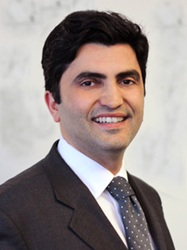 It is important to keep in mind that facial liposuction is not a weight loss procedure.
Beverly Hills, CA (PRWEB) September 13, 2013
In an article published on FaceLiftNet.com titled "A Closer Look at Facial Liposuction," top Beverly Hills facial plastic surgeon Babak Azizzadeh, MD, FACS explains facial liposuction as a means of sculpting and contouring the face and neck while removing excess fat. Performed at the CENTER for Advanced Facelift Surgery in Beverly Hills, facial liposuction is a minimally invasive procedure.
"Patients who complain of turkey neck, a double chin, and sagging jowls are often good candidates for facial liposuction. Facial liposuction is kind of a misnomer, though, as we almost never liposuction the face. It is usually the neck area being addressed. Sometimes we'll even add fat through multilevel fat grafting to areas of the face while doing liposuction to the neck to create harmony and recreate the triangle of beauty," explained Dr. Azizzadeh, renowned facial plastic surgeon.
He notes that if patients are concerned about fatty deposits in the cheek, he can remove the buccal fat pad through a tiny gum line incision that will leave no scar. All facial liposuction procedures are performed through a small incision, made in a hidden area whenever possible. Dr. Azizzadeh then uses a small, thin cannula to remove excess fat from the problem areas. While removing the fatty deposits, he sculpts and contours the area to create the desired aesthetic outcome.
"It is important to keep in mind that facial liposuction is not a weight loss procedure. It is used to remove unwanted fatty deposits that do not respond to proper diet and exercise. A lot of common problem areas of the neck are caused by these types of stubborn fatty deposits," said Dr. Babak Azizzadeh, world-renowned facelift surgeon in Beverly Hills.
Patients at the CENTER for Advanced Facelift Surgery often undergo more than one facial plastic surgery procedure at a time for total facial rejuvenation. It is common for patients undergoing facial liposuction to get a facelift as well. Because Dr. Azizzadeh stresses natural-looking results for all of his cosmetic procedures, his facial liposuction and facelift patients generally look younger and refreshed, rather than worked on.
"The facelift and facial liposuction are complementary procedures that, together, offer patients a more youthful, natural-looking appearance. Through careful sculpting of the jawline, chin, and neck with liposuction, and subtle lifting of the facial muscles during the facelift, I can take years off of the face," said Dr. Azizzadeh.
Dr. Azizzadeh is a facelift expert, recognized as a Top Doctor by the US News & World Report. He completed a fellowship in facial plastic & reconstructive surgery at the prestigious Harvard Medical School, and is the author of five bestselling books, including "Master Techniques in Facial Rejuvenation" and "Beverly Hills beauty Secrets." Dr. Azizzadeh is also the director of the USC Facial Plastic Fellowship Program, and the director of the world renowned Cedars-Sinai Advances in Multispecialty Aesthetic and Reconstructive Surgery Symposium.
To learn more about facial liposuction, contact Dr. Azizzadeh at the CENTER for Advanced Facelift Surgery by calling (310) 657-2203 today.