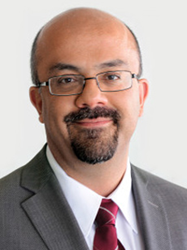 It is widely understood that obesity is connected to diabetes, heart disease and other serious health problems.
Beverly Hills, CA (PRWEB) September 16, 2013
Amir Mehran, MD, FACS, FASMBS, and Samuel Kashani, MD, are board-certified bariatric surgeons at the Bariatric Surgery Center of Excellence, a department of La Peer Health Systems in Los Angeles. In response to a new study showing a link between obesity and cancer, Dr. Mehran and Dr. Kashani discussed the benefits of bariatric surgery, and how it can potentially lower cancer risk in some patients.
"It is widely understood that obesity is connected to diabetes, heart disease and other serious health problems," said Dr. Mehran, who is the medical director of the Bariatric Surgery Center of Excellence. "However, new evidence shows a link between obesity and certain cancers, and being obese may in fact increase a person's cancer risk."
The study, which was published in Nature by the Japanese Foundation for Cancer Research, showed that obesity can increase a person's risk for developing liver, esophageal, pancreatic, colorectal and other cancers. During the study, researchers saw that obesity caused significant changes in microbes living in the gut, which stimulated surrounding bacteria to secrete DNA-damaging chemicals. This DNA damage in turn stimulated the growth of tumors, suggesting that obesity can actually increase a person's chances of developing cancer.
Dr. Mehran and Dr. Kashani recommend that obese and overweight people strive to reach healthy weights in order to lower their cancer risks. While weight loss can be achieved through diet and exercise alone for some people, others find that traditional methods of losing weight are not effective.
"If you have tried losing weight on your own and have been unsuccessful, it may be time to consider bariatric surgery," said Dr. Kashani. "Losing weight may not only reduce your cancer risk, but it can also help you live a longer, healthier and happier life."
Because each patient's circumstances are unique, there are many different types of bariatric surgery options, according to Dr. Kashani and Dr. Mehran. Weight loss procedures offered at the Bariatric Surgery Center of Excellence include lap band surgery (and lap band removal or revision), gastric sleeve surgery, band to sleeve conversion and gastric bypass.
"Maintaining a healthy weight is so important for your health," said Dr. Mehran. "If you suffer from obesity, it is important to understand there are resources and treatment options out there for you."
Amir Mehran, MD, FACS, FASMBS, is board-certified general and bariatric surgeon practicing in Beverly Hills, CA. Dr. Mehran's career in modern bariatric surgery began over a decade ago, during his fellowship at the Cleveland Clinic, where he received extensive training in minimally invasive and bariatric surgery. In 2003, he joined UCLA's newly formed Bariatric Surgery Program, where proper patient selection, thorough preparation, and continuing patient education were the hallmarks of successful outcomes. Dr. Mehran assumed the program's leadership role 3 years later and under his direction, the program went on to become uniquely certified as a Center of Excellence by the American Society for Metabolic and Bariatric Surgery and all area healthplans. In 2012, he left UCLA to pursue his long-standing professional goals in a setting that would further advance his vision and efforts in bariatric surgery.
Samuel Kashani, MD, completed his Doctor of Medicine as well as a Master of Science degree (Applied Physiology) at Rosalind Franklin University in Chicago in 2002. After graduating from medical school, he completed his internship and residency in General Surgery at UCSF – East Bay Surgery Program in Oakland, CA. Dr. Kashani is board certified in General Surgery by the American Board of Surgery. He also completed a fellowship in Minimally Invasive, Advanced Laparoscopic, and Bariatric Surgery at Cedars-Sinai Medical Center in Los Angeles, CA. Currently, Dr. Kashani serves at Chief of Surgery at Sherman Oaks Hospital, and is an assistant clinical professor at the UCLA School of Nursing.
To learn more about the Bariatric Surgery Center of Excellence, please visit http://www.BariatricSurgeryMD.com.
La Peer Health Systems is an outpatient surgery center in Beverly Hills, founded by doctors and focused on providing excellent patient care alongside the most cutting-edge medical treatments available. With 50 world-renowned physicians in 14 specialties, comprehensive medical treatment is offered that takes patients from consultation to diagnosis, treatment, surgery, and ultimately aftercare. The 14 medical departments include orthopedics & sports medicine, gastroenterology, head & neck surgery, colorectal & general surgery, podiatry, ophthalmology, pain management, plastics & reconstructive surgery, gynecology, spine surgery, interventional cardiology, bariatric surgery, thoracic surgery, and anesthesiology. Unlike large hospitals, La Peer's unique structure offers extremely personal care in a safe and controlled environment.
To learn more about La Peer Health Systems, visit http://www.lapeerhealth.com.