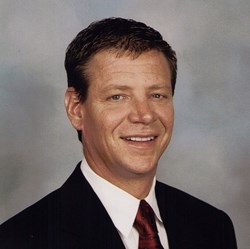 (PRWEB) September 11, 2013
Congratulations to William True of True Real Estate in Sarasota, Florida for his induction to the 2013 Real Estate Buyer's Agent Council's (REBAC) "Hall of Fame". Since November of 2000, REBAC has been acknowledging its outstanding members by awarding them the prestigious title "Hall of Famer". There is an extensive selection process that takes place throughout the months leading up to the final decision that begins with a nomination by fellow REBAC members and ends with a final selection by an independent panel of real estate industry leaders. True is the third REALTOR from the state of Florida to be inducted into the hall of fame. As a real estate broker and licensed real estate instructor, True's clients benefit from his vast knowledge of Sarasota real estate.
William True's dedication to continuing his education in order to provide the best professional service to his clients is reflected in the twenty real estate certifications and designations that he has earned over the years.
Mr. True is very active in the real estate community as a whole as well. Founder of the real estate technologies solution company, Brilliant Agent, Mr. True creates products and services geared to assisting real estate professionals to become more successful. It was through William's guidance and influence that he was able to partner with a team of web developers and designers to create a custom web platform utilizing tools to generate leads and build a stronger online marketing presence.
Mr. True is also founder of SeeSarasotaLive.com, a community website dedicated to everything and anything relating to Sarasota. He loves his community and wants others to experience the best of everything Sarasota has to offer. Mr. True has six webcams set up throughout Sarasota for viewers, near and far, to enjoy live streaming images of Sarasota Bay, Siesta Key Beach, Sarasota Jungle Gardens, St. Armands Circle, Bird Key and the famous Diving Dogs Cam. This seven year project has become a staple to the online presence of the community and thousands of daily viewers refer to this site to see the waves on Siesta Key Beach or to watch the tourists at St. Armands Circle.
Mr. True is also manager of Sarasota Helping Hands, and is well respected among Sarasota real estate investors for his shrewd investment strategies.
With so many credits to his name, it is clear why REBAC, an affiliate of the THE NATIONAL ASSOCIATION OF REALTORS® , an organization of well over 30,000 real estate professionals, has awarded William True of TrueSarasota.com with this honor.