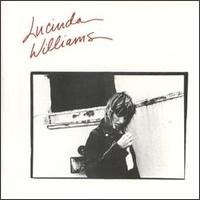 Lucinda Williams has made the record of a lifetime - part Hank Williams, part Bob Dylan, part Keith Richards circa Exile On Main Street – Vanity Fair

One of the sharpest. Most uncompromising singer-songwriters of any gender
– Rolling Stone
New Orleans, LA (PRWEB) September 11, 2013
This month, Lucinda Williams can be found where she usually is...in her favorite place - on the road enjoying the company of her fans. This time to mark the 25th anniversary of her self-titled first album, now known as the Rough Trade record that has been out of print for 10 years; a release that tilted the axis of alt-country music when it came out. The record includes the favorite ground-breaking songs "Change the Locks," "Side of the Road", "Crescent City" and "Passionate Kisses."
This tour not only celebrates the release anniversary, Williams is also to be inducted into the Louisiana Music Hall of Fame - an evening that can be enjoyed with a live performance at Tipitina's in New Orleans on September 16. Fans also have the opportunity the evening before to hear the Rough Trade record performed in its entirety - also at Tipitina's.
Other Rough Trade tour dates include Minglewood Hall in Memphis, AT&T PAC in Dallas, Stubb's in Austin, Haw River Ballroom in Saxapahaw, NC, Keswick Theatre in Glenside, PA. In addition to these shows, there are stops at various music fests, and what promises to be a rollicking celebration of another sort at Pappy & Harriet's in Pioneertown, CA where the owners celebrate their 10 year anniversary with Lucinda who was the first artist they booked when they took over.
The shows are a rare opportunity to hear a record that changed the scope of a music genre profoundly - performed live from start to finish. All dates and information can be found on Lucinda Williams website.