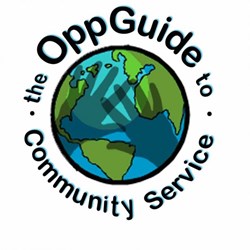 "Despite the grim subject matter, I found an amazing inspirational theme connected all the stories told during the film," Oppenheim said, "As tough as they may be to hear, I feel it is important for my generation to take time out to remember."
FORT LAUDERDALE, Fl (PRWEB) September 11, 2013
The Opp-Guide today announced in commemoration of the 12th anniversary of the 9/11 tragedy the re-release of Reconciliation in tribute to those who lost their lives and the first responders .
Reconciliation, an award-winning documentary, which tells the stories of one Florida's school connection to 9/11, is being made available to schools across the country for viewing.
Lance Oppenheim, the film's director and a high school senior at Pinecrest School in Ft. Lauderdale, Fl. says he is honored to show the film to his peers and hopes to take what for them is a historical event and turn it into a living breathing memory.
Oppenheim commented, "Obviously most of my classmates are too young to have a direct emotional connection to the events of September 11th, so this film is my attempt to share the first hand stories of three particular people."
Oppenheim was commissioned with making the film for last year's National Day of Service after receiving a grant by The Hands On Network, one of the largest volunteer networks in the country.
It was also supported by Generation On, a global youth service organization.
In addition, The Opp-Guide, a non-profit committed to connecting America's youth with service opportunities, for which Oppenheim serves as President, co-produced the film.
"Despite the grim subject matter, I found an amazing inspirational theme connected all the stories told during the film," Oppenheim said, "As tough as they may be to hear, I feel it is important for my generation to take time out to remember."
The film is available for download on the video-sharing site Vimeo, where it has been viewed over 10,000 times since premiering on the site "Reconciliation."
To learn more about how the film can be used at your event, please contact Opp-Guide president Lance Oppenheim at contact-us(at)opp-guide(dot)com or Leah Fein, Social Media and Public Relations Director at 305-439-3039.
About The Opp-Guide
Founded in South Florida in 2004, the Opp-Guide helps youth locate service opportunities that they find interesting so that they can continue to serve their community. In 2011 it released an app on the iTunes store that allows users to search a nationwide directory of nearly 300,000 nearby community service opportunities by zip code, category, keyword and map with personalized results
About Lance Oppenheim
Born and raised in South Florida, Lance is a 17-year-old filmmaker who directs, produces, and edits award-winning short films.
​Lance's films have been official selections at over 30 international festivals. Across the internet, his films have been featured as Vimeo Staff Picks, as a Short of the Week, and as part of an editorial featured on The White House official blog.
​His works have won awards at 13 national festivals, including the Las Vegas Film Festival (Special Jury Prize), and at the San Francisco International Film Festival. His most recent film, quicksand, has been nationally televised on PBS.