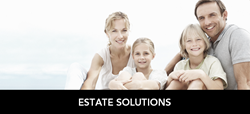 We offer our prospective clients an initial complimentary, no obligation risk assessment where we provide third-party analysis of your current investments, personalized income projections, and ideas for immediate implementation.
Dallas, TX (PRWEB) September 17, 2013
VAL-Trust Capital Partners, LLC was awarded the "Best of the Best" designation for excellence by Follow Media Consulting, Inc. in the category of Financial Advisor Dallas and Financial Planner Dallas TX. This award signifies the continued commitment and dedication of the areas best in wealth management and financial planning.
Val-Trust Capital Partners, LLC is an investment advisor, serving clients in Dallas, Texas and surrounding communities. Their mission is to provide local families and businesses with innovative financial strategies, solutions and planning that can lead to financial clarity and security.
VAL-Trust utilizes a "Fundamental Approach to Wealth Management" utilizing the resources of independent estate planning attorneys, CPA's, insurance carriers and third party asset managers that work directly with their clients. Through a strategic alliance with the above disciplines, their programs are designed around investing conservatively, reducing exposure to risks, achieving individual financial goals and transferring more wealth to clients' families.
At Val-Trust Capital Partners, LLC, they believe no two investors are alike. In order to help each client meet their financial goals, their process is client focused and they use a personalized approach to investing. Their advice and recommendations are tailored to their clients' investment goals, desired return objectives, risk tolerance, time horizon, and income needs. Their investment strategies are designed based on your long-term investment goals of preserving principal, maximizing income or accumulating capital.
Dr. Carl Howe is an investment advisor representative, president and the Founder of the VAL-Trust Financial Companies. He can be heard as a periodic co-host and the expert contributor on financial planning for "Real Talk Texas" in the Dallas- Ft Worth Metroplex. The Show airs every Sunday on AM 570 KLIF News and Information radio which is an ABC News station affiliate.
Call Val-Trust now at phone number (972) 885-6135 or visit their website at http://www.retirementfoundationgroup.com to know more.
About Follow Media Consulting, Inc.
Named one of the best SEO companies by Jonas Marketing, Follow Media Consulting, Inc. is a rapidly growing worldwide firm of SEO, Social Media, and Mobile Marketing Professionals. Follow Media Consulting, Inc. headquarters is located in Richmond, VA. However, our professional team is networked across the world, with regional offices across the United States, in the United Kingdom, Canada, Australia, France, South Africa, the Philippines, and India.