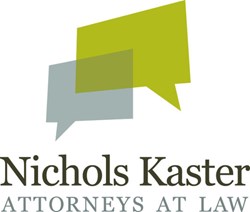 The decision is important to the rights of workers who have been misclassified and important to the economy as a whole
New Yor, NY (PRWEB) September 11, 2013
On September 11, 2013, the United States District Court for the Southern District of New York ruled that Rick's Cabaret in New York misclassified its more than 1,900 current and former exotic dancers as independent contractors. In response to the parties' cross-motions for summary judgment and relying on the vast factual record in this case brought under the federal Fair Labor Standards Act ("FLSA") and New York Labor Law ("NYLL"), Judge Paul A. Engelmayer ruled that the entertainers of the FLSA collective and certified NYLL class were employees as a matter of law. He further held that the money entertainers received from the club's customers were tips and not service charges that could offset the club's wage obligations. Ruling that the club's failure to include the money in its gross receipts defeated its claim for an offset, Judge Engelmayer stated, "Requiring that service charges pass through the employer's gross receipts guarantees that the employer takes responsibility for its employees' wages, and effectively guarantees that [retirement security and other social] deductions are taken." The order did not resolve questions of whether all of the Defendants are employers, whether they violated the law willfully, and whether fees entertainers paid the club are illegal deductions under the NYLL.
Plaintiffs' Counsel E. Michelle Drake stated, "After more than four years of litigation, our clients have finally had their day in court and prevailed. The decision is important to the rights of workers who have been misclassified and important to the economy as a whole. It makes clear that employers cannot pass their statutory duties to pay wages on to their customers and gain an unfair advantage in the marketplace while their employees go without guaranteed wages or long-term benefits such as social security. This ruling is particularly important for women who work in the world of adult entertainment, where workers are often vulnerable and willing to work in illegal circumstances out of desperation. We are extremely pleased with the Court's ruling and are confident that we will prevail on the remaining issues."
Plaintiffs are represented by Steven Andrew Smith, E. Michelle Drake, and Anna P. Prakash from Nichols Kaster, PLLP, which has offices in Minneapolis, Minnesota and San Francisco, California. The case is entitled Hart, et al. v. Rick's Cabaret International, Inc., et al., No. 09 Civ. 3043 (PAE) (S.D.N.Y.)
Additional information can be found at http://www.nka.com.