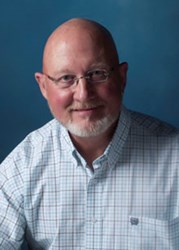 Planning is everything – especially in breast augmentation! If you have surgery in the fall, you will be ahead of the game by spring break!
Dallas, TX (PRWEB) September 11, 2013
Breast augmentation has come a long way since 1962 when Timmie Jean Lindsey received the first breast implants. Dallas plastic surgeon, Dr. John B. Tebbetts, is a pioneer in the field of breast surgery, establishing both 24 Hour Recovery® and the High Five Measurement System®. He understands that women today are busier than ever before, and with that, should plan ahead for breast augmentation.
With summer coming to a close and the kids back in school, there is no better time to consider breast augmentation. And with months before spring break, there is time to heal from the procedure and look natural when it's time for a swim suit.
Terrye Tebbetts, Patient Educator at Dr. Tebbetts' practice, states, "Planning is everything – especially in breast augmentation! Not only is it important to research the best surgeon and surgical procedure in breast augmentation, but it is also important to research the best time to have the procedure done! With Dr. Tebbetts' 24 Hour Recovery® process, we can have patients up and out to dinner the night of surgery, but it will be three months before they truly know what new cup size they will wear." 
It is always good to be ahead of the game, especially when it comes to cosmetic surgery. While Dr. Tebbetts can have you feeling normal shortly after the procedure, he cautions patients that breast augmentation does take time to fully heal from, hence the importance of planning. Dr. Tebbetts states, "Healing is a process. Although 96 percent of our patients return to full normal activity in 24 hours, a breast augmentation patient isn't considered fully healed in all aspects until a year after surgery – for example nerve regeneration can take up to six to nine months to return to normal and an incision isn't considered fully mature until 12 months after surgery."
Terrye Tebbetts reminds patients that, "If you have surgery in the fall, you will be ahead of the game by spring break! So many women wait until they have that tropical trip right around the corner before they pull the trigger and have surgery.  Plan ahead, have breast augmentation in the fall, so that by the time that trip of a lifetime rolls around, your new breasts are pretty and natural and all yours!"