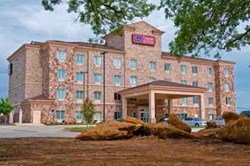 "We work with all of our valuable affiliates to ensure maximum benefits for the travelers."
Dallas, TX (PRWEB) September 16, 2013
Greenbee Parking (http://www.greenbeeparking.com), one of the fastest growing airport parking services in the country, has just announced a series of new deals at amazingly low DFW airport parking rates in their latest web upgrades. In a very short time the young company has created a name for itself and gathered quite a fan following, primarily due to its excellent rates and services. The company offers a myriad of deals and offers in airport parking which are designed to suit the varying needs of customers and ensures that all kinds of customers can benefit from them. There are fabulous savings options for long term customers who have had to incur massive expenses due to the high parking rates till now. What are almost incredible are the mega savings options for those who book the space for shorter durations or even for a day. This is quite an unprecedented step for the industry where a company like Greenbee Parking is more focused on customer satisfaction than just profits.
"We work with all of our valuable affiliates to ensure maximum benefits for the travelers," said Christine Cooper – Marketing Coordinator, Greenbee Parking. "For a busy airport like Dallas (DFW) we work hand in hand with the affiliates to not only ensure enhanced parking options but also to reduce congestion in and around the airport which can otherwise be a major hassle for a megalopolis like Dallas. At the same time we don't want these benefits to be expensive and have therefore made sure that from now on there will be affordable DFW airport parking rates (http://www.greenbeeparking.com/TEXAS/DFW) for all those who want to avail our services. Customers can track our web upgrades for future offers as well."
DFW Airport Parking Information
DFW International Airport ranks very high in both global and national airport list, in terms of passenger traffic, volume of flights as well as freight traffic. Dallas is one of the largest cities in the US and a hub for major national retails, Fortune 500s and technology companies. Increasing populace also points to the fact that it is one of the most desirable places to live in the country. The adjacent metropolis of Fort Worth is known for this high west culture and rodeos which has retained the Western feel even in these modern times and thus draws in tourists from all over. It sees a high volume of business traffic round the year which along with the tourism figures accounts for the heavy footfall the DFW airport experiences. The airport connects with over 200 destinations around the world which means there is heavy ground traffic in and around the airport on a daily basis. The latest Greenbee Parking web upgrades promise a definite solution for this congestion by offering easy parking solutions at discounted DFW airport parking rates for all travelers.
The Greenbee Airport Parking Solution
Greenbeeparking.com is the connection between consumers and parking vacancies in close proximity to major airports and seaports. The parking spaces are very affordable because the company has negotiated discounted rates with major hotel chains for the parking spaces that are not currently occupied. Here's how it works.
Greenbee Parking puts the available inventory of parking spaces on their website to be reserved by business and leisure travelers looking for cheap airport parking. This alternative method for finding parking equates to significant savings for the traveler.
About Greenbee Parking
Greenbee Parking is the nation's most innovative long term parking company, with a new way of making long term parking affordable. The company is rapidly adding new airports to its network.