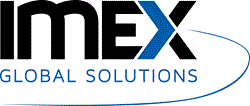 IMEX Global Solutions provides logistical excellence in international parcels, publications and business mail. We enhance our client experience by transforming the way businesses deliver goods and services around the world.
Newark, New Jersey (PRWEB) September 12, 2013
IMEX Global Solutions, LLC is pleased to announce the grand opening of its new state of the art processing facility in Elk Grove Village, IL. Company officials will be joined by members of the Elk Grove Village local government, customers, industry experts as well as executive from Lion Equity Partners.
The new facility contains over 68,000 square feet of production and office space. The location will feature an optimized layout to accelerate mail processing, utilizing automated sortation equipment, fulfillment, e-commerce and cargo screening. This will increase our processing capacity to over 5 million pounds of mail each month.
The new layout provides IMEX Global Solutions an even higher level of customer service as our Midwest Account Specialists will now be located under one roof. Our combined customer service team will be cross-functional and trained in all products and services, which will increase resolution efficiency. All in an effort to continue as the industry leader in customer support.
About IMEX Global Solutions, LLC,
IMEX Global Solutions, LLC , headquartered in Newark, NJ is a premier provider of international mail logistics and distribution services. Through its strategically located facilities in New Jersey, Illinois and California, IMEX consolidates and distributes billions of pieces of mail, publications and parcels to over 220 countries across the globe. With over 25 years of experience in international shipping, IMEX provides its customers with the highest levels of performance, accuracy and customer service.