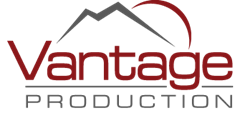 VIP's CRM capabilities will enable us to improve our internal workflow.
Holmdel, NJ (PRWEB) September 12, 2013
Vantage Production, LLC, the mortgage industry's premier provider of customer relationship management (CRM) solutions that deliver superior marketing, sales and content, today announced that Susquehanna Bank has selected its Vantage Integrated Production℠ (VIP) service.
VIP will provide Susquehanna Bank with additional capabilities to strengthen its CRM and marketing efforts, and at the same time provide greater visibility and control over these functions.
Susquehanna Bank, based in Lititz, PA and a subsidiary of Susquehanna Bancshares, Inc., provides banking and financial services to consumers and businesses throughout more than 250 branch offices in Pennsylvania, New Jersey, Maryland and West Virginia. In 2012, Susquehanna Bank originated more than $1 billion in mortgages and ranked 53 on the Scotsman Guide Top Mortgage Lenders 2012.
Developed exclusively for the mortgage industry, VIP enables lenders to meet the dual challenges of driving revenue while minimizing compliance risk. VIP is built on a common database that integrates data from across the lender's loan origination system (LOS) and other external and internal systems. The solution provides an unrivaled CRM platform coupled with advanced marketing, sales presentation and content modules.
"VIP's CRM capabilities will enable us to improve our internal workflow," said Chad Neiss, senior vice president of mortgage sales at Susquehanna Bank. "It will also enhance our consultative presentations to borrowers, supporting Susquehanna Bank's approach to provide personalized service and build strong relationships with our customers."
Paul Zoukis, chief executive officer of Vantage Production, said, "Automating compliance functions frees loan officers to focus on what they do best: helping customers get loans. And VIP's marketing and presentation tools further enhance a loan officer's ability to find prospects and increase sales."
About Vantage Production
Vantage Production, LLC is the premier provider of advanced CRM systems, compliant automated marketing and sales solutions, compelling content for the mortgage industry and professional development programs. With solutions tailored to the requirements of both enterprise lenders and loan officers, Vantage Production provides production support for more than 400 leading lenders and tens of thousands of individual subscribers. For more information, visit http://www.VantageProduction.com.