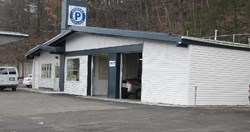 "We believe that travelers everywhere have the right to good service without paying a premium for it."
Manchester, NH (PRWEB) September 17, 2013
Greenbee Parking (http://www.greenbeeparking.com), a rapidly rising airport parking company, has announced a series of mega deals, all of which promise excellent parking options for travelers using the Manchester (MHT) airport. The deals come with the promise of more and better parking options at secure locations so that travelers can stop worrying about the safety of their vehicles when they are away. Even more amazing is the fact that these offers come at very cheap Manchester Boston Regional airport parking rates making it easy for travelers to save on their travel budgets than ever before. Though it ranks fourth in the state, MHT is a very busy airport, primarily because of its natural scenic beauty which attracts hordes of tourists every year. Lack of space had made the existing parking quite pricey, a scenario which has been immediately taken care of with the advent of Greenbee Parking.
"We believe that travelers everywhere have the right to good service without paying a premium for it," said Christine Cooper – Marketing Coordinator, Greenbee Parking. "Even for smaller regional airports like MHT we are constantly designing new deals and offers so that travelers have ample parking options with the most cheap Manchester Boston Regional airport parking rates. It doesn't have to be a busy airport to enjoy Greenbee Parking's services. We are committed to provide the best for our customers across the nation."
Manchester–Boston Regional Airport Parking Information
Manchester–Boston Regional Airport is located strategically close to Boston in the north and serves as an alternate for the busy Logan International Airport from time to time. For companies located at the north of Boston, the MHT is an easier alternative to travel since they can avoid the rush at Logan and reach their destinations within their scheduled time. The airport is further located right in the heart of the state's major tourist hotspots. From the major beaches to the spas and resorts on the lakefronts everything is just an hour's drive away from here, sometimes even less. Winter sees a heavy influx of tourists in the area since MHT is close to the popular skiing resorts of the state as well. Despite the growing traffic at the airport there have been major issues with the airport parking which somehow could not keep up with the demand. The scarcity of space also led to hiked fees which created quite a dent in travel budgets. Fortunately, with the arrival of service providers like Greenbee Parking there are now not only options for easy and safe parking but also major savings since all services are offered at very cheap Manchester Boston Regional airport parking rates (http://www.greenbeeparking.com/NEW_HAMPSHIRE/MHT).
The Greenbee Airport Parking Solution
Greenbeeparking.com is the connection between consumers and parking vacancies in close proximity to major airports and seaports. The parking spaces are very affordable because the company has negotiated discounted rates with major hotel chains for the parking spaces that are not currently occupied. Here's how it works.
Greenbee Parking puts the available inventory of parking spaces on their website to be reserved by business and leisure travelers looking for cheap airport parking. This alternative method for finding parking equates to significant savings for the traveler.
About Greenbee Parking
Greenbee Parking is the nation's most innovative long-term parking company, with a new way of making long-term parking affordable. The company is rapidly adding new airports to its network.