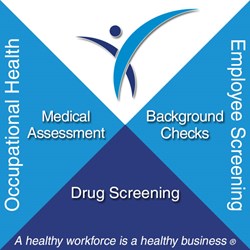 In the United States of America, for example, recent estimates put the cost of influenza epidemics to the economy at US$ 71-167 billion per year.
New York, NY (PRWEB) September 11, 2013
As the flu season of 2013-2014 gets underway, employers are seeking cost-effective solutions to immunize their offices and workplaces against the flu virus. To meet higher than usual demands, Mobile Health now offers easy to implement and flexible workplace vaccination programs. Key features include on-site clinics, digital vouchers accepted in all Mobile Health locations, and easy billing through insurance.
Every year millions of hours and dollars are lost due to employee absenteeism and low productivity during the flu season. The World Health Organizations estimates "In the United States of America, for example, recent estimates put the cost of influenza epidemics to the economy at US$ 71-167 billion per year. " Understanding how preventable these losses are, employers are increasingly signing-up their organizations for a corporate influenza vaccination program.
With their medical clinics in all 5 boroughs of New York City and in Nassau County in Long Island, Mobile Health offers digital vouchers allowing employees to visit these locations in the evening and weekend for an 'Express Flu Shot'. This unique program allows individuals to get their vaccine within 15 minutes or less of registering. The digital voucher carries their employer details to facilitate the process.
For workplaces better centralized, Mobile Health can set-up a flu clinic within the office with little to no interruption. With this option, Mobile Health arrives on site with all supplies needed and can administer the vaccine to employees throughout the workday, or during a special time such as a lunch break.
In both programs, Mobile Health offers attractive billing options such as employer sponsorship, employee responsibility or payment through insurance such as Aetna, Oxford, Cigna, Horizon and others. The insurance option can be available at no cost (depending on insurance plan) to the employer or employee.
For 2013, Mobile Health strives to promote a 100% vaccinated workplace. These new programs were designed after years of experience in other flu shot programs and learning from the difficulties of implementation. By offering options for both a centralized workforce and a decentralized one, Mobile Health offers employers easy and effective options designed for their businesses.
Mobile Health is an employee screening and occupational health company designed to maintain a safe, healthy, and compliant workplace. Their 6 locations in New York City and in Long Island specialize in employment related medical exams, drug testing, and job specific screening needs. For more information about Mobile Health, please visit http://www.mobilehealth.net.