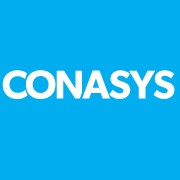 we had been looking for a system like this for quite some time but the CONASYS platform is a much more complete product than anything else on the market
Vancouver, BC (PRWEB) September 11, 2013
CONASYS, developers of a cloud-based technology designed to enhance new home builders' customer care initiatives, are pleased to announce that they will be working with Seattle-based developer Sundquist Homes on all 4 of their upcoming communities throughout the greater Seattle area. This marks yet another US client for CONASYS, whose platform has made quite an impression in the US since their introduction to the market several months ago.
For Kristi Sundquist, Sundquist Homes' Sales and Marketing Director, the value is in how comprehensive the CONASYS product is: "For such a robust system it is incredibly easy to use. We love the fact that all of a homes information can be instantly accessed from any device as well as the fact that it represents and reinforces our brand so well. In truth we had been looking for a system like this for quite some time but the CONASYS platform is a much more complete product than anything else on the market."
CONASYS is naturally very excited about their recent success in the US and in working with Sundquist Homes, who CEO Jerry Bauer considers to be a perfect partner: "There are two core values that we share with Sundquist Homes: innovation and customer care. Their mantra is incredibly similar to our own, which makes the partnership all the more exciting. It creates an environment conducive to creating a perfect product, which is what Sundquist aim to deliver to their homeowners."
About Sundquist:
The Sundquist Homes Family of Companies (http://www.sundquisthomes.com twitter: @SundquistHomes) have been building homes in the Seattle area for nearly 40 years. Known for their attention to detail and commitment to customer care, Sundquist has won numerous industry awards and continue to lead the field in both their quality of product and their customer service.
About CONASYS:
CONASYS Inc. (http://www.conasysinc.com, Twitter:@Conasys) is a forward-thinking company whose cloud-based homeowner portal was designed to enhance homeowner care and engagement for new home builders and developers. Since their inception in 2006 they have built a client portfolio of over 300 builders and have brought over 35,000 homes online.