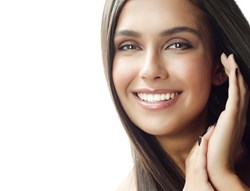 This site was designed to provide each visitor with reliable information about the rhinoplasty so that they can make the best decision for themselves.
Newport Beach, CA (PRWEB) September 11, 2013
The nose job is one of the most popular cosmetic surgery procedures in Orange County, but many patients do not realize how important it is to find an expert facial plastic surgeon to complete their operation. Dr. Kevin Sadati wants Newport Beach patients to know the importance of working with a qualified and skilled physician, which is why he recently launched a new website called RhinoplastyPhysicians.com.
"Patients from the Southern California area deserve the opportunity to learn more about this popular cosmetic procedure," explained Dr. Kevin Sadati. "We are excited to provide anyone interested in the rhinoplasty procedure with high-quality, accurate information and also provide them with tips for finding the most qualified facial plastic surgeons in the area."
RhinoplastyPhysicians.com was designed with the patient in mind. This website provides a plethora of useful information for anyone who is looking into this cosmetic surgery procedure. While most people understand that the rhinoplasty is an operation that improves the appearance of their nose, they do not always realize that there are many different approaches to this procedure. When people visit RhinoplastyPhysicians.com they can explore the various surgical and non-surgical techniques available, such as the ethnic rhinoplasty, the male rhinoplasty, the teenage rhinoplasty or the non-surgical rhinoplasty.
In addition to researching the various techniques and approaches, patients also can explore the various multimedia features on the site. There are several advanced features on RhinoplastyPhysicians.com that allow individual people to see what their own results might look like after the operation. The Nose Simulator allows people to use their own personal photos to recreate their nose, and patients also can peruse the photo gallery to see examples of Dr. Kevin Sadati's work on previous patients.
"I want RhinoplastyPhysicians.com to be a hub of information for all people who are interested in the rhinoplasty procedure," noted Dr. Kevin Sadati. "This site was designed to provide each visitor with reliable information about the rhinoplasty so that they can make the best decision for themselves."
Dr. Kevin Sadati is a cosmetic surgeon who specializes in the rhinoplasty procedure. He has been working with patients from this area for more than 10 years, and has earned a reputation for providing some of the most natural-looking nose job results around. He is most interested in enhancing the current facial features of the patient, rather than changing their looks completely. He is highly skilled at bringing out the best in his patients.
After exploring RhinoplastyPhysicians.com, patients who want to take the next step are invited to set up a free cosmetic consultation appointment with Dr. Kevin Sadati. This appointment allows the patient to meet one-on-one with the surgeon in order to address their concerns with their appearance as well as outline their goals for their cosmetic surgery procedure. Dr. Kevin Sadati will determine if the patient is a good candidate for the rhinoplasty, and then he will create a custom surgical plan for the individual patient.
To find out more information about the rhinoplasty procedure and to speak to Dr. Kevin Sadati about his new website RhinoplastyPhysicians.com, contact his office today.