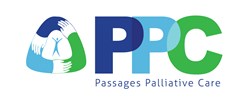 I want my neighbors to know that they don't have to suffer with symptoms from their illness.
Swansea, Illinois (PRWEB) September 21, 2013
Passages Palliative Care is now available in southern Illinois to help those with a serious illness live as comfortably and fully as possible.
The diagnosis of a serious illness brings to mind a hundred questions: how will it affect me? How do I treat it? Who should I talk to about it?
A primary care physician can give advice and a disease specialist can explain the illness in detail. But who will ensure that equal care is given to spiritual and emotional concerns?
Palliative care, from the Latin word palliare ("to cover"), is a holistic type of care that offers emotional and spiritual care in addition to traditional medical care. Palliative care addresses symptoms like pain, insomnia, anxiety or depression and minimizes their effects on the patient's life.
"Palliative care treats the whole person, not just the disease," says Emily O'Malley, Passages Palliative Care Director. "It helps keep your life as close to 'normal' as possible."
Passages Palliative Care is a unique program that offers a dyad model of care including a nurse practitioner and a social worker. Palliative care is offered at the same time as curative treatment for the illness, and is covered by Medicare, Medicaid and most insurance policies.
Passages is also the only program in the country to be a member of two national initiatives to reduce hospital re-admissions: INTERACT (Interventions to Reduce Acute Care Transfers) uses detailed reporting and tracking to find nursing home residents at high risk for repeated hospitalizations and treats the person in the facility to avoid hospitalization. The Bridge Model uses trained community coordinators that reach out to local resources after a patient is discharged from the hospital. The Bridge Coordinator helps plan doctor appointments, visits from home care or even connects the person to their church or local senior center for help.
"I'm proud to bring this special type of care to our community," said Tawanta Johnson, a Nurse Practitioner with Passages. "I want my neighbors to know that they don't have to suffer with symptoms from their illness."
To request Passages Palliative Care or to learn more, call 618-234-7078 or visit http://www.passageshospice.com.