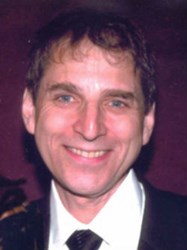 (PRWEB) September 10, 2013
Pomona dentist Dr. Robert Tracey recently participated in the Urban and Global Mission Alliance's annual medical mission to the Dominican Republic. The July trip marked Dr. Tracey's third medical mission with the organization, which is led by a local minister.
A patient of Dr. Tracey's is a member of UGMA and asked if he would be interested in joining their mission. Dr. Tracey went on his first trip in 2010. The first mission was such a good experience that Dr. Tracey has continued to accompany the UGMA every summer since. The Dominican Republic has become one of the most frequently visited locations of the group's international medical missions.
The UGMA chooses sites where access to health care is very poor or nonexistent. The organization often works in cooperation with local churches in the Dominican Republic in order to better reach these areas. On an average day during the mission, the UGMA team may provide numerous medical services, including dental care, pediatrics, ophthalmology, OB/GYN, and general medicine, to upwards of 200 patients. These services are provided at no cost to the patients, many of which are young children.
As far as dental care, Dr. Tracey performs many extractions and cleanings in addition to filling cavities and giving away toothbrushes and toothpaste. He provides oral hygiene instructions and takes care of whatever needs may come up. Dr. Tracey has found the experience to be very rewarding and looks forward to joining the UGMA again next summer and providing international patients with critical dental care services.
About the Doctor
General & Laser Assisted Dentistry (GLAD) is a general practice offering personalized dental care for Pomona, NY gum disease patients since 1982. Dr. Robert Tracey received his Bachelor of Science degree in mathematics from The City College of NY, Magna Cum Laude and Phi Beta Kappa. He attended dental school at Columbia University and graduated with honors. Dr. Tracey completed a hospital-based residency program at Bronx Municipal Hospital Center/Albert Einstein Medical Center. He is part of one percent of dental professionals providing the most recent FDA cleared laser procedure for gum disease treatment. He has appeared on Fox5 News demonstrating laser dentistry, and he has lectured and published articles about laser dentistry. To learn more about GLAD and their dental services, visit their website at http://www.roberttraceydds.com and call 845-262-6504.