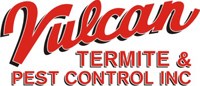 "A lot of people are excited to see Ty Pennington, from Extreme Makeover: Home Edition," David Price, owner of Vulcan Termite and Pest Control, Inc. said.
Birmingham, AL (PRWEB) September 11, 2013
The much anticipated Birmingham Home Show takes place September 20th through the 22nd. Not only will Vulcan Termite and Pest Control, Inc. be at the event in Booth 2037 at the Birmingham-Jefferson Convention center North Exhibit Hall, but many famous celebrities and experts will be on hand.
Joining Vulcan Termite and Pest Control, Inc. will be:

The iconic home-design guru from ABC's Extreme Makeover: Home Edition will be making an exclusive appearance at the Birmingham Home Show. Don't want to miss a chance to pick up great tips from one of the most influential people in the home and remodeling world.
Live On Stage
Saturday, September 21 at 2:00pm
One Appearance Only!!
Mark Brunetz of Style Network's Clean House
Mark Brunetz, Emmy award winning co-host of Style Network's 'Clean House' is a nationally recognized authority in empowering homeowners to live clutter free and design spectacular yet affordable rooms.
Additionally, on Friday only, organizers pay thanks to service-members currently in the military, fire department or police force. Show a valid service ID at the information desk at the entrance to the show to receive a complimentary admission.
Take a look at some of the FAQ's concerning the Birmingham Home Show:
How do I purchase tickets?
As a convenience, tickets can be purchased online.
What can I expect to see at the show?
Shop many exhibitors related to remodeling, renovation, home décor, fall outdoor projects and more. Be sure to visit the Birmingham How Show highlights page for feature details.
http://www.homeshowbirmingham.com/BHS/ExhibitorList.aspx
Are there ATMs on site?
Yes, there is a machine in the lobby of the Birmingham Jefferson Convention Complex.
Is the venue wheelchair accessible?
Yes.
Are wheelchairs available at the show?
Yes, there is a limited number of complimentary wheelchairs available at the show (Coat Check). A valid driver's license is required in exchange for a wheelchair.
Is reserved seating available to see the celebrities at the show?
No, the seating for celebrity performances is included in the price of admission and is available on a first-come first served basis. Claim a seat 15-minutes prior to the celebrity scheduled appearance.
How long will it take to see all exhibitors?
Generally, the show will take between a minimum of 3-to-4 hours to see, depending on a personal itinerary. Plan to spend ample time with many and varied exhibitors - valuable resources for home improvement and remodeling questions.
Vulcan Termite and Pest Control, Inc.
Vulcan Termite and Pest Control, Inc. was established in 1965 and is one of the largest family owned and operated termite and pest control companies in Alabama. Highly trained technicians provide professional and courteous termite and pest control services for both residential and commercial customers. Vulcan Termite and Pest Control, Inc. retains a Board Certified Entomologist who regularly updates the training and keeps the team up-to-date with the latest termite and pest control strategies.