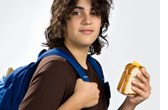 Combining meals and after-school activities can begin to address the opportunity gap for low-income students in health and nutrition and school performance.
(PRWEB) September 11, 2013
Hunger-Free Minnesota announced today that it is accepting applications for grants that will fund the start or expansion of after-school meal programs. The grants are intended to help organizations use the federally funded After-School Meal Program, part of the Child and Adult Care Food Program (CACFP). A fund of $100,000 has been established to provide the financial resources for grants aimed at adding 4.5 million meals for low-income Minnesota children. These grant awards are made possible by a generous contribution from UnitedHealth Group.
While after-school snacks are somewhat common in after-school programs, the new grants help schools and other organizations expand or start programs to include full after-school meals. Grant funding can be used to support transportation and equipment or to offset program costs.
Ellie Lucas, chief campaign officer for Hunger-Free Minnesota said, "Combining meals and after-school activities can begin to address the opportunity gap for low-income students in health and nutrition and school performance. Research shows that 1 in 5 families is food insecure, meaning that youth in these families don't always know where their next meal is coming from. With more than 300,000 children and youth eligible for free and reduced-price lunches, adding an after-school meal option is a good fit for not-for-profit organizations and traditional and charter schools that serve a high percentage of eligible students. These grants can help them cover some of the start-up costs, or could be used to expand an existing program."
"UnitedHealth Group is grateful for the opportunity to support Hunger-Free Minnesota and this grant program. We are able to help address the critical issue of hunger and provide a safe and productive environment to Minnesota children during after-school hours," said Kate Rubin, UnitedHealth Group vice president of Social Responsibility and president of United Health Foundation. "Access to nutritious food is fundamental to good health, and after-school meal programs provide essential nutrition needed for healthy growth and development."
Hunger-Free Minnesota has partnered with CKC Good Food, a St. Paul-based meal service provider that provides healthy foods to schools across Minnesota, to enable after-school programs to serve meals through CACFP. CKC Good Food's menus are certified by the USDA and the Minnesota Department of Education, and comply with all CACFP after-school meal regulations. CKC Good Food's team has in-depth knowledge of CACFP nutrition requirements and procedures, and can partner with schools to make serving after-school meals a seamless process. Many after-school programs don't have full-service on-site kitchens that can create and service food to meet USDA guidelines. By partnering with CKC Good Food, programs are able to serve full meals to kids without having to prepare, cook or serve food.
Why are after-school meals important?
After-school programs provide a safe environment where children can play with their friends and participate in structured activities while parents are working well past regular school-day hours. An after-school program is also an ideal place to serve a nutritious supper to children who can't rely on getting an evening meal at home.
Similar to the School Breakfast and Lunch Programs, the CACFP After-School Meal Program provides a way for children who are eligible for free or reduced-price meals to receive the proper nutrition they need to learn and grow. Children who participate in an after-school program are likely to do better in school and stay out of trouble. Providing a meal with the after-school program is also a way to draw participation of more students who can benefit from an adult-supervised child care setting in the after-school hours until parents can be home (Source: Afterschool Alliance).
Programs eligible for grant funding include:

New after-school meal programs supported by CACFP
Programs currently providing after-school snacks, who wish to expand their program to provide a full meal in place of or in addition to a snack
Programs currently providing a CACFP supported after-school meal, looking to expand or enhance their efforts to help them reach more children
Sponsors of CACFP-supported snack or meal programs, looking to add additional sites or help current sites switch from snack to meal
Organizations and entities eligible for CACFP and Hunger-Free Minnesota grant awards include schools (public, private, charter), not-for-profit organizations, faith-based organizations and community park & recreation departments.
Grant funds can be used towards:

Equipment related to the serving of after-school meals
After-school program and curriculum costs
Outreach and marketing to increase after-school program enrollment
Support to offset registration or other enrollment fees for low-income families
Transportation to-from after-school programs
Grant applications will be accepted on a rolling basis while funds are available. Interested organizations are encouraged to apply as soon as possible as funds are limited. Most grant awards will be between $500 and $2,500 per site, although there is no minimum or cap to a grant award. For more information or to apply, visit: http://hungerfreemn.org/content/after-school-meals-grant.
Program Partners
Partners of the Hunger-Free Minnesota After-School Meals initiative include:

UnitedHealth Group
Dorsey & Whitney LLP
CKC Good Food
Sprockets
Youthprise
Minnesota Department of Education
What is the CACFP After-School Meal Program?
The CACFP After-School Meal Program is relatively new to Minnesota and is a federal food program that provides healthy meals and snacks to children through after-school programs during the school year. The After-School Meal Program reimburses certain after-school enrichment activities for snacks or meals served to participating children. The snacks and meals can be served any time after the regular school day ends. More information on CACFP After-School Meal Program in Minnesota can be at http://hungerfreemn.org/after-school-meals-initiative.
About Hunger-Free Minnesota
Hunger-Free Minnesota is a time-limited campaign to close the 100 million missing-meal gap in Minnesota. Among its partners and supporters are community leaders and citizens, nonprofit agencies and organizations, food banks, food shelves, and corporations. Research partners include The Boston Consulting Group and EnSearch, Inc. Hunger-Free Minnesota's strategic action plan focuses on emergency food system capacity, the Supplemental Nutrition Assistance Program (SNAP), and child hunger and nutrition. The campaign encourages individuals and organizations to "Fight Hunger Where You Live." More information is available at http://www.hungerfreemn.org.