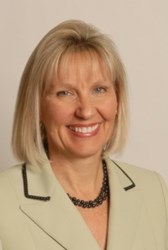 Clearwater, FL (PRWEB) September 10, 2013
Northwood Dental patients in Clearwater, FL can now attain straighter, healthier smiles through Invisalign, a cosmetic dentistry treatment that uses clear aligner trays instead of traditional bars and brackets to reposition teeth. Invisalign preferred provider and cosmetic dentist Dr. Jill Hagan employs this innovative method to correct patients' cosmetic issues over a period that typically ranges between six and fifteen months.
Dr. Hagan uses the Itero advanced 3-D computer imaging technology to first create a digital picture of the teeth. This image is then used to fabricate a series of aligners strategically designed to gradually straighten patients' teeth. Using clear, custom-made aligner trays replaced every other week, Dr. Hagan can facilitate the repositioning of teeth until the Invisalign treatment achieves the desired teeth straightening results. In-office visits are only required about once every six weeks. Dr. Hagan customizes the length of treatment based on each individual patient's needs. For example, a full course of treatment may require a total of 18 to 30 aligners. For less complex cases, only 5-12 aligners may be needed over a shorter period of time in order to achieve the desired results. The appointments enable the patient's cosmetic dentist at Northwood Dental to monitor the teeth straightening progress and make any necessary adjustments. As an added benefit, many patients also use in-home teeth whitening gel in their aligners to achieve whiter, as well as straighter teeth.
Unlike traditional braces, Invisalign trays are removable, allowing patients to still enjoy their favorite foods throughout the treatment. Since the trays are not comprised of metal, most patients find them to be quite comfortable. The barely perceptible aligner trays are also very discreet, an attribute that many adult patients in particular find appealing.
To learn more about Invisalign and other teeth straightening treatments at Northwood Dental, please call (727) 288-9085 to schedule a consultation with cosmetic dentist Dr. Jill Hagan.
About the Practice
Northwood Dental is a general practice offering personalized dental care for patients in Clearwater, FL since 2003. Drs. Jill Hagan and David Wagner both bring advanced dental technology to the practice. Dr. Hagan is certified as an Invisalign Preferred Provider and has a strong emphasis on cosmetic dentistry. Dr. Wagner is part of one percent of dental professionals providing the only FDA cleared laser procedure for gum disease and periodontal treatment. To learn more about Northwood Dental and their dental services visit their website at http://www.northwood-dental.com and call (727) 288-9085.