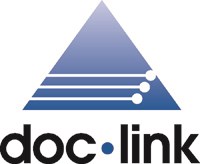 Laguna Hills, CA (PRWEB) September 12, 2013
Altec Products, Inc., a leader in enterprise document management and workflow solutions, announced today their participation as an exhibitor at the Microsoft Dynamics GP Technical Airlift 2013 event being held in Fargo, ND on September 18 – 20, 2013. Technical Airlift 2013 provides an unparalleled look at the future direction of Dynamics GP for the next several years.
This conference is designed to deliver advanced technical skills around Microsoft Dynamics GP 2013 for both consultants and developers. Partners attending GP Technical Airlift will have exclusive access to what is coming in the world of Microsoft Dynamics GP – months before others will get to see and/or use the features and functionality.
Friday's General Session titled: "The Future: Microsoft Dynamics GP - Close the Week with a WOW!" features the big reveal of upcoming apps, features, and technology that the Microsoft Dynamics GP team has been keeping under wraps. Additional sessions will be focused in the area of workflow, business intelligence, SQL Reporting Services, and planning for security or compliance.
At their booth, Altec will be showing the latest features of doc-link 3.0 integrated to Microsoft Dynamics GP, which provides seamless capabilities to reduce business inefficiencies by electronically capturing documents and automating business processes.
Mark Wood, Director of Software Development at Altec will be on hand to network with other developers and partners and share technical aspects of doc-link - integration, workflow and the Smart Forms Toolkit. Wood states, "We are excited to attend the second Technical Airlift event and connect again with the GP partner community. As our doc-link customers continue to evolve with their Dynamics ERP solution, we are committed to supporting Microsoft and excited to be sponsors again this year."
The event is hosted by the Microsoft Dynamics GP Partner Connections (GPPC), an independent, peer to peer professional networking group designed to help increase the skills and competency of Dynamics GP Partners.
"GP Partner Connections is excited to welcome back Altec as an Exhibitor sponsor of Microsoft Dynamics GP Technical Airlift 2013. Increasing business efficiencies through automated processes can help increase success in the marketplace; we're looking forward to Altec sharing their solution with attendees," stated Kim Peterson, GPPC Director. "We appreciate Altec's continued support of this event and their commitment to the GP partner community."
About Altec
Altec is a leading provider of Integrated Document Management (IDM) solutions to mid-market companies. For more than 25 years, Altec has provided a wide range of accounting-centric paper to paperless solutions including its flagship product, doc-link™, which enables companies to capture, archive, workflow and route structured and unstructured documents to customers, employees and vendors. Altec's comprehensive solutions include IDM, output management, MICR check disbursement and paper documents that serve more than 13,000 customers worldwide. Altec enjoys strong, collaborative partnerships with ERP solution providers like Microsoft Dynamics to provide the most comprehensive, integrated enterprise document management solution. Altec delivers its IDM solutions through a global network of authorized partners in more than 60 countries throughout the Americas, EMEA and Asia Pacific. For more information, visit Altec at the company website at http://www.altec-inc.com. Follow them on Twitter.com/doclinkbyAltec or call April Blankenship at 1-800-997-9921.
###
About GPPC
GP Partner Connections (GPPC) is a grass-roots organization designed to facilitate high-trust, strategic Partner collaborations that help keep you competitive and profitable. Participants - including consultants, developers, project managers, sales & marketing professionals, and business leaders – engage in continuing education and peer-to-peer networking aimed at increasing their success in the Dynamics GP market. GPPC delivers content via face-to-face conferences, distance meetings, and virtual collaboration, making it easy for Dynamics GP partners to gain benefits and knowledge in convenient and impactful ways. For more information, visit http://www.gppartnerconnections.com.