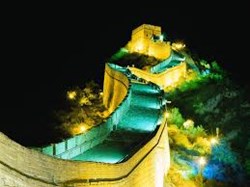 What better way than through books for the world to learn more about China and its culture and history.
Beijing, China (PRWEB) September 11, 2013
At this year's Beijing Internal Book Fair, Publish on Demand Global (PODG) launched its new slate of books translated from Chinese into English via a grant from China Book International (CBI). This project was begun by the State Council Information Office and the General Administration of Press and Publication of the People's Republic of China; the focus is to enable people of different cultures to learn more about China.
According to PODG CEO Robert Fletcher, "What better way than through books for the world to learn more about China and its culture and history. We are proud and honored to have been chosen to be a part of this initiative." PODG at the same time is bringing English titles into China, including catalogues from its subsidiary Strategic Book and Publishing Rights Agency (SBPRA) and catalogues represented by Best Selling Books Rights Agency (BSBRA); a number of agreements were reached.
The current slate of CBI titles is:
Fun-Filled 2 + 1 Family Travel in China series by ASTPH which contains 10 titles on travel guides to various parts of China
La Trilogie Rouge by Ye Yonglie, which is a French trilogy about the history of China and its leaders, specifically Mao Zedong
Children of the Drifters by Wang Xinpeng
The Seat on the Veranda and Other Short Works by Lin Bai
When the Sunset Disappears by Li Ping
To the City by Liu Qingbang
The Third Person by Zhong Jingjing
Tse Yu's University by Zhong Qiushi
Plantain Valley by Ai Wu
Qingming Festival and Other Short Stories by Zhang Tianyi
Chronicles of Jao Tsung-I's Apprenticeship by Chen Hanxi
In the Depths of the Years by Du Weidong
Sunny Teenager by Su Mu
The Kroraina Code by Bi Ran
The Quality of My Life by Shao Li
Tsangyang Gyatso: Geographical Poetry by Long Renqing
PODG, known as the 'Publisher's Publisher' currently provides services to approximately 10,000 authors and publishers around the world, through its partners and affiliates. PODG's goal is to assist author and publishers in penetrating global markets with print books, ebooks, mobile books and tablet books. It specializes in safely and securely bringing authors and publishers into the US markets as well as bringing US books and publishers to the world through its global network of publishers, printers, distributors and book marketers.