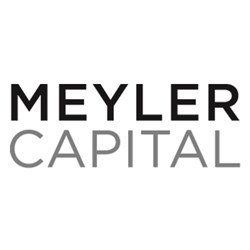 How capital gets raised hasn't changed much in a very long time.
New York, NY (PRWEB) September 12, 2013
Meyler Capital, a global financial services company focused around all aspects of capital raising, continues its accelerated pace of growth with several key hires. In June, Stephen Williams, a 25 year veteran of the capital markets, assumed the role of Managing Director and Head of European business development. Less than a month later, the firm appointed Jon David, a former Managing Director of Credit Suisse, as COO and Head of North American business development.
"Steve and JD both share my vision - that the capital raising industry is simply ripe for disruption. Technology and the manner in which people communicate have revolutionized the marketing industry, but the financial sector has been slow to abandon its traditional ways," said Kyle Dunn, founder of Meyler Capital and author of the book "Raising Institutional Capital: Fight Smarter." Although it does not seem to be getting much press, the JOBS Act will be a game changer for asset gatherers, as well," referring to the upcoming change to rules around general solicitation of private investments in the United States.
"There are more effective strategies to establish credibility, create engaging messaging and manage distribution than are currently being employed," remarked David.
Williams commented, "for years, I have been running around with the same pitch books as practically everyone else. But if you are truly trying to stand out and differentiate yourself, doesn't it make sense to look like anything but everyone else? It's time to step out of the old ways of doing things..."
About Meyler Capital
Kyle Dunn formed Meyler Capital in 2012 to change how asset managers, companies and individuals think about marketing, and how placement agents perceive the capital sourcing process. The firm helps companies from the idea stage right through to execution. While its core service is delivered in the form of strategy and consulting, in many cases, the firm's clients benefit from a seamless, single-source roll-out of both marketing and placement services. This includes website design, brochures, videos, Sonar Marketing* and email campaigns, CRM and EDM system set-up, copy-writing, graphic design and of course, access to investors. All designed to better engage investors and accelerate the capital raising process. The firm has offices in Vancouver, London and New York.