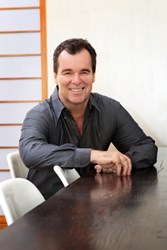 when the traditional process is making it hard for regular Aussies get their own house, that's where creative real estate strategies come in to help them find a way to home ownership
(PRWEB) September 13, 2013
Rick Otton, the man who introduced creative real estate strategies to Australia, expects that there will be more houses for sale in the country after the election. He told buyers that they could leverage the high supply with his property investment strategies.
The heated campaign period created uncertainty in the property market and resulted in the low supply of properties for sale, but now that the election is over real estate analysts predict that real estate listings will pick up as per The Telegraph's report released last 31 August 2013.
An analyst pointed out that although the result of the election doesn't factor in much for sellers, the end of the election period is always good because it takes away a certain feeling of uncertainty.
"We are not expecting a big property boom, but more houses for sale means more opportunities of home ownership for many home buyers out there," Mr. Otton said.
Mr. Otton pointed out that many people are losing out on this opportunity. "One thing that's stopping them from getting a house is because the banks are not lending money for home loans, and if buyers could get a loan it will be impossible for them to save enough deposit money for the house," he said.
"In situations like this, when the traditional process is making it hard for regular Aussies get their own house, that's where creative real estate strategies come in to help them find a way to home ownership," Mr. Otton explained.
Mr. Otton discussed in a recent interview that his strategies do not focus on getting help from the banks, instead it encourages people to use their creativity to make flexible payment terms.
"People can use different modes of payment such as old debts, sweat equity, and even monthly rent as an alternative way to pay for their houses, and it only needs a small 'hurt money' instead of the normal bank rate for loan deposits," he said.
"The end of the federal election generates more real estate listings, which buyers and sellers could both benefit from if they follow creative property solutions," Mr. Otton added.
More creative strategies await everyone at http://www.howtobuyahouseforadollar.com/. Visit the site to get your free copy of the Power Property Profits Pack and get started with property investment.
About Rick Otton
Rick Otton is a renowned property investor and the pioneer in creative real estate investing. He is responsible for sharing creative real estate strategies used in buying and selling houses, which are in negative equity, with over 30,000 people – a number that continues to grow as he expands his reach in Australia, United Kingdom and the USA.
The Savings and Loans crisis motivated Rick to get his start in alternative real estate investments in 1991. With the help of his wife, Jane, he put his low-risk, high-reward strategies in inexpensively acquiring real estate to acquire over 76 properties in less than a year. This allowed him to make a fortune in real estate investing and inspired him to share these strategies to those who are willing to learn.
The success of his creative real estate strategies prompted him to start his own real estate company, We Buy Houses Pty Ltd, where he currently holds the title of Chief Executive Officer. The company has become a leading real estate enterprise which operates in Australia, New Zealand, United Kingdom and the USA.
In 2012, Rick achieved his life-long dream of publishing his his own book – How To Buy A House for A Dollar. It is a compendium of Rick's tried and tested strategies, which a property investor needs to buy and sell houses easily without the need for traditional banking.
Having poured his passion into each page of his book, it is no surprise that How To Buy A House For A Dollar received critical acclaim in Australia; making it to the list of Top 10 Most Popular Finance Title for 2013 as voted by Money Magazine and Dymocks Book stores.
Rick continues to share his creative real estate strategies through his Creative Real Estate iTunes podcast, which is now the #1 Real Estate Pocast in Australia and has just announced the launch of his upcoming book How to Buy a House for a Pound for the UK market.
He is currently focused on reaching out to more people by sharing these creative real estate strategies by conducting one-day seminars free of charge around Australia discussing strategies contained in the book. The How To Buy A House For A Dollar One Day Live Event brings together seasoned experts of creative strategies with new students for an interactive discussion of the book's contents.
Visit HowToBuyAHouseForADollar.com to get a free copy of Rick Otton's Power Property Profits Pack or call 1300 888 450 to learn more.