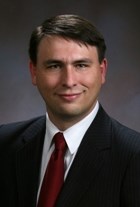 I dislike anonymous asset protection schemes for one main reason -- they don't work. That is why it is more important than ever to establish a strong legal structure that can protect you through lawsuits.
Provo, Utah (PRWEB) September 11, 2013
Most people realize that asset protection is necessary in today's litigious society. Instead of choosing a sound legal structure, properly maintained, to protect their assets many people are instead trying to hide their assets using any number of anonymous asset protection schemes. These schemes, while sounding good in theory, rarely work as advertised. Instead, they leave those who rely on them exposed to lawsuits and unprotected.
Mr. Cavender walks through the most basic of processes by which he can identify these "hidden" assets in an asset search. Using real-world examples, Mr. Cavender is able to show how he identified the assets his client tried to hide all over the country, and found them all in only a few minutes. Instead of hiding assets, Mr. Cavender stresses the importance of properly establishing a legal structure that can withstand the lawsuit instead of hiding from it.
Mr. Cavender observes that, "If you properly prepare, structure, and manage your business, it can become a wall that effectively limits your liability and provides true asset protection (instead of the illusion of asset-protection that anonymity provides)."
Mr. Cavender is an attorney who serves as a counselor to the Supreme Court of the United States. His passion is providing education and information on asset protection. He has written a number of articles in various publications on the subject of asset protection, and has been invited to speak on the subject many times. In addition to his commitment to asset protection, Mr. Cavender has served as a bar examiner on legal ethics for the Utah State Bar.
Cavender & Phillips is a law firm based in Orem, Utah that was founded in 2009. Its focus is on asset protection, estate planning, and estate and asset-protection litigation. More information can be found at their website.