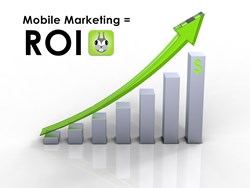 The performance has exceeded our expectations with view rates and conversion rates as high as 500 to 600 percent
TORONTO, Sarasota, FL (PRWEB) September 11, 2013
MobileBits Corp, (OTCQB: MBIT), today announced its Samy™mobile marketing and engagement network grew 700 percent in Canada during the past four months, more than tripling the growth rate that Samy is experiencing in Europe, where it is the number one mobile shopping application.
In Canada, Samy has attracted some of the most prestigious brands including Target, Coffee Time Donuts, Global Pets Foods, 241 Pizza, Extreme Pita, Mucho Burrito and many others totaling nearly 20,000 stores locations.
"We are very pleased with our rapid acceleration in Canada," stated Kent Kirschner, Vice President of Canada Sales at MobileBits. "We were optimistic when we launched but the performance has exceeded our expectations with view rates and conversion rates as high as 500 to 600 percent; higher than any other competing media channel."
Samy has also achieved 12 percent penetration rate on all smartphones in Switzerland with a subscriber growth rate of more than 200 percent in 2013. This growth has attracted marquee brands to the Samy network including the largest Quick Service Restaurant (QSR) brand McDonald's as well as one of the largest supermarket brands Euro Spar.
"The challenge of replicating both growth and performance results in more than one market has been met, "said Walter Kostiuk, CEO at MobileBits."We now feel that the timing is right to aggressively expand and repeat our market entry strategy globally."
Samy is a performance driven marketing network and enables engagement and commerce between shoppers and local merchants on their mobile devices.
For more information, visit http://www.samy.com .