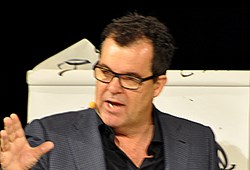 Modern problems, like fast increasing fees, can no longer be solved by old processes, that's why it's about time to adapt new and creative solutions for the modern problems ahead of us.
(PRWEB) September 14, 2013
Rick Otton first introduced creative real estate strategies in the United Kingdom in 2003, but his mission doesn't stop there. He carries on his passion to educate more people about strategies that would allow them to buy houses for sale without having to pay stamp duties.
The Taxpayer's Alliance released a report claiming that over 281, 590 homes in the U.K. will be charged with stamp duties worth £7,500 in 2018, as a result of rising house prices, The Telegraph reported on 22 August 2013.
Legislators are now calling for the reform of stamp duty rates because it will, most likely, prevent young families and first home buyers from buying houses for sale.
Upon learning about this situation, Mr. Otton, reminds Britons of a solution for buying houses without the need to pay stamp duties. "People around the U.K. have been using creative buy and sell strategies to sell properties since 2003, and many were able to save money with these solutions because it doesn't follow the traditional process of getting a home loan just to buy a house," he said.
He then explained that flexible and creative payment terms are the key to reaping maximum savings with his strategies.
"For example, a seller wants to sell his house, because he owes more to it than its actual value. We can solve his problem with the help of a sandwich lease option by letting a buyer – who is willing to pay for the seller's debt - substitute the seller in paying for the house's existing debts," according to Mr. Otton.
"This way there is no need to take out new home loans with the banks, and pay for the additional stamp duties and legal costs which are often included with buying houses for sale using the traditional way," he discussed.
"Other strategies like the Handyman Special, Rent-to-buy, also help home buyers dodge high stamp duties and get more savings because they do not require high up-front deposit and depend on other modes of payment like sweat equity and monthly rentals," Mr. Otton shared.
Mr. Otton also added that "modern problems, like fast increasing fees, can no longer be solved by old processes, that's why it's about time to adapt new and creative solutions for the modern problems ahead of us."
You can learn more about Rick Otton's property strategies with the help of Power Property Profits Pack. Claim your free copy of this give away at http://www.rickotton.co.uk/.
About Rick Otton
Rick Otton, renowned property investment strategist, has spent decades making money by snapping up inexpensive real estate and putting it to work building wealth, and teaching others to do the same.
He is the founder and CEO of We Buy Houses, a leading property enterprise in the international markets of Australia, United Kingdom, New Zealand and the USA.
Motivated by the "Savings and Loan Crisis", Rick received his start in alternative real estate investment in 1991 in the USA. Within a year, he had acquired 76 properties and in subsequent years, he made a fortune using his low-risk, high-reward strategies to inexpensively acquire real estate. He continues to do so and shares this knowledge to those who are interested to learn.
Rick spends his time between Australia and the United Kingdom, sharing his wisdom and teaching others how to buy and sell real estate, free from the constraints imposed by traditional lenders.
In April 2013, Mr. Otton celebrated the 10th year anniversary of introducing creative real estate strategies in the UK during the Zero-Debt Property Cashflow Conference, which is held annually for people who are interested in learning more about Rick's strategies. The 3-day conference covers all the topics discussed in How To Buy A House For A Pound and how it can be applied successfully in real life scenarios.
Rich has been featured in a variety of television programs and magazines and in 2013 he published 'How To Buy A House For A Dollar' for the Australian market. This book has been named in the list of the Top 10 Most Popular Finance Titles for 2013, as voted by Money Magazine and Dymocks Book stores. He has also recently announced the upcoming release of his book "How to Buy a House for a Pound", which is a compendium of all the strategies a property investor needs to buy and sell houses easily in the UK without the need for traditional bank financing.
Download Rick Otton's Power Property Profits Pack to get ready for the UK Zero-Debt Property Cashflow Conference this 2013. Details may be found at RickOtton.co.uk or, in the UK, you may phone 0207 000 1027.