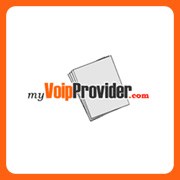 This fall, say goodbye to long distance fees, paying extra for calling features, and expensive international rates.
(PRWEB) September 12, 2013
Fall is in the air, the leaves are falling, and school has already started for many. Especially as kids start going off to college and start living far away from home, Fall is an excellent time to consider getting a new and more affordable home phone plan.
Take a hint from the trees that drop their leaves and drop that overpriced landline phone plan. As it turns out, there are cheaper options that don't involve buying a cell phone plan for everyone in the house. Instead, use the already existing broadband Internet connection to connect Internet phones through VoIP technology (which stands for Voice over Internet Protocol).
VoIP uses modern and more efficient technology to give users cheaper and better phone service by routing calls through the Internet instead of phone lines. To help homes and families save money, the experts at http://www.myvoipprovider.com reveal the 4 best providers of residential Internet phone service. This list of the top residential VoIP providers was carefully compiled based on a combination of attributes, including price, quality, and overall value.
1. ITP
ITP stands for Internet Telephone Provider and the minimalist name should be enough to clue customers in to the fact that ITP provides serious VoIP with no funny business involved. Plans start at $9.99 a month and that includes 500 minutes of talk with unlimited inbound calls and free features like voicemail and caller ID.
ITP also offers some of the best international calling rates to some countries for under a penny a minute. For homes that make lots of international calls, the global unlimited plan allows for unlimited calling nationwide and in over 60 other countries. Otherwise, low rates still make international calls affordable.
2. VoIPo
Unlimited calls throughout the US and Canada, over 40 included features, and an amazingly low rate, make VoIPo perfect for families on a budget. A one-time charge of $149 pays for two years of VoIP phone service, which comes out to just over $6.20 per month. A deal like this is practically theft.
VoIPo also keeps their customers happy by providing free analog-to-digital adapters. These allow customers to convert their old home phones into Internet-friendly IP phones without having to pay anything extra.
3. Phone Power
Phone Power is flexible, and allows for either month-to-month service or a cheaper contracted option. Their best rate stands at $8.33 a month, which includes free calls for local and domestic long-distance as well as Canada. It also includes 60 minutes of International calling each month but families who make more International calls than that can get the International plan with up to 20 hours of International calling to over 40 countries. Phone Power also includes a second phone line absolutely free.
4. AX Voice
Ax Voice offers customers a free plug-and-play router that installs in under a minute. Simply plug the house phone into the router and make cheap calls from the same phone number right away. What's great is that even their most expensive residential plan is still only $8.25 a month for unlimited calls anywhere within the US or Canada.
Homes with more specific needs can also subscribe to a pay-as-you-go VoIP plan where they only pay for their outbound calls, or even an outgoing-only phone that treats their line like a cheap calling card. These plans are perfect for the college students that only end up calling home only once a month.
Residential VoIP providers offer homes around the nation a solution to their expensive phone bills. This fall, say goodbye to long distance fees, paying extra for calling features, and expensive international rates. Harvest season means the time is ripe to drop the traditional phone plans and upgrade to VoIP phone service. To choose from a selection of over 100 excellent VoIP providers, please visit: http://www.myvoipprovider.com/en/Top_100_VoIP_Providers.