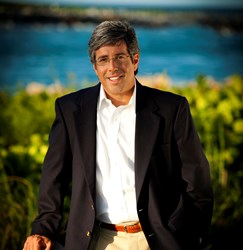 Reading Contagious Optimism will allow you to appreciate and understand the principles that people of all races, religions, and socioeconomic backgrounds live by and have exhibited during their life's adventures.

—Daniel P. Tully
(PRWEB) September 11, 2013
David Mezzapelle will tour the Bay Area and Los Angeles from September 19th to 25th, sharing inspirational stories from his newly-released book Contagious Optimism: Uplifting Stories and Motivational Advice for Positive Forward Thinking, which is newly available on Audible.
Contagious Optimism is a collection of personal success stories and advice that discusses the power of positive thinking. Mezzapelle urges readers to find the silver lining in every cloud despite trials such as personal hardship, economic downturns, and political uncertainties. Developed by the same team that wrote the bestselling Random Acts of Kindness, Contagious Optimism is written to lift hearts, open minds, and create a movement of pass-it-on hope and happiness.
Jupiter Life featured an article on David and Contagious Optimism, exploring the inspiration behind the book and giving tidbits from the inspirational stories of contributors like Mona Tippins.
Join David on his tour at these events in Northern and Southern California:
9/19 7pm, Books Inc., Alameda, CA
9/21 1-3pm, Agape Quiet Mind Bookstore, Culver City, CA
9/25 7am, The Inside Edge, Irvine, CA
9/25 4-5:30pm, Mystic Journey Bookstore, Venice, CA
9/25 7pm, Barnes and Noble 3rd St. Promenade, Santa Monica, CA
What people are saying about Contagious Optimism:
"Contagious Optimism is an inspiring invitation to change your life through a change of perspective. Mezzapelle's collection of stories and various viewpoints spurs our imagination of what's possible to create a happy and successful life. A highly persuasive book I full-heartedly recommend."
—Andrea F. Polard, PsyD
"Learn how you can experience true happiness and fulfillment despite life's greatest challenges as you read the stories of those who have chosen to see that glass half -full."
—Chloe JonPaul, author of This Business of Children