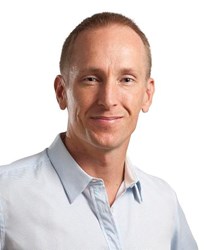 A corporate culture has to be nurtured and has to be put into action. On paper, it's useless.
(PRWEB) September 13, 2013
A company's culture is extremely important to a business for many reasons, says Australian business mentor Gollan in his latest bulletin titled How to Create a Magnetic Company Culture.
He insists: "Creating and nurturing a positive company culture involves a whole lot more than giving lip-service to your company's values. It's not just putting together a corporate culture document and handing it out to employees.
"A corporate culture has to be nurtured and has to be put into action. On paper, it's useless.
"In practice, a great corporate culture can make all the difference in the world."
The reason a company culture is so important is because it:
1. Is behind all decisions that company makes
When all levels of staff in a company understands the organisation's core values
then the decisions they make are more likely to be in line with it.
2. Can boost productivity
Employees who are happy and enthusiastic tend to work harder and care more about their work.
3. Makes people want to come to work
Work culture these days is more about work integration than work/life balance, says business mentor Gollan. Employees want to enjoy what they are being paid to do and that means being enthusiastic about how they spend their working lives. Passion and integrity are big these days when it comes to work.
4. Can help a business retain great staff
A company with a large employee turnover doesn't do much for the morale of the remaining employees. It's important for businesses to be able to retain good staff and the way to do that is to offer more than just good pay and extended vacations. One which allows its staff to be creative, autonomous and to feel valued will do far better in terms of staff retention.
5. Can influence employee inter-relationships and customer service
If employees are respected they're more likely to act in a way that will earn them respect from their peers, bosses and customers. If they feel valued then they are more likely to value their colleagues likewise and work better in a team setting. The aforementioned respect and value should then translate more easily to the way in which they deal with customers.
There are many companies around today – both big Fortune 500 operations and smaller family-run business – which can be described as having a great company culture (both in theory and practice). Some of those include:
Netflix
Facebook COO Cheryl Sandberg claims Netflix's company culture presentation is the "most important document ever to come out of the Valley." Some of those include:

increasing employee freedom
disregarding the number of hours worked in favour of achievements
allowing the employee to work out how to achieve company outcomes
top rates of pay for their sector
promotions when deserved
Zappos
Tony Hsieh, CEO of online shoe retailer Zappos, insists his company's corporate culture is his number one priority. He's actually quoted as saying: "If we get the culture right, then most of the other stuff, like delivering great customer service or building a long-term enduring brand will just happen naturally on its own."
Some of the company's 'family core values' include:
Delivering amazing company service (Zappos boast that 75 per cent of their sales are to repeat customers)
Workers being encouraged to spend up to 20 per cent of their time away from their desks
Offering trainees $4,000 to leave within the first four weeks. Those who stay become even more committed, they insist.
Business expert Gollan is an expert in many facets of business sales growth, marketing and culture. See more of what he believes and coaches in here.