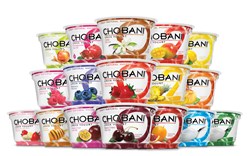 This Chobani Recall follows nearly a week after Chobani sought to quietly remove the yogurt from store shelves without alerting the public, a strategy the U.S. Food and Drug Administration called 'unusual.'
Houston, Texas (PRWEB) September 13, 2013
The U.S. Food and Drug Administration is reviewing 89 complaints from consumers who allegedly say they fell ill after eating the recalled Chobani Greek yogurt, the Milwaukee, Wisconsin Journal Sentinel learned September 9, 2013 in the article titled "FDA investigating 89 complaints of illness from recalled Chobani yogurt: But food safety expert discounts health effects."
Cups with the code 16-012 and expiration dates between 9/11/2013 and 10/7/2013 are subject to the recall. The affected products include a number of different sized containers:
— Chobani 6 ounce cups
— Chobani 16 ounce tubs
— Chobani 32 ounce tubs
— Chobani 3.5 ounce cups
— Chobani Bite 3.5 ounce cups
— Chobani Flip 5.3 ounce containers
— Chobani Champions 3.5 ounce cups
— Chobani Champions 2.25 ounce tubes in 8, 16 and 32 count packages
The Food Poisoning Lawyer at the Merman Law Firm, principal office located in Houston, Texas, learned today from Chobani, Inc. and the FDA that the voluntarily recalled greek yogurt products have been linked to 89 recent complaints that consumers allegedly fell ill after consumption.
"This Chobani Recall follows nearly a week after Chobani sought to quietly remove the yogurt from store shelves without alerting the public, a strategy the U.S. Food and Drug Administration called 'unusual.'"
Chobani's problems began last Friday, when unhappy yogurt-eaters began to complain, flooding the company's Facebook and Twitter pages with reports of foul smells, bloated containers, and gastrointestinal distress after consumption. Some commented on the characteristically thick Greek yogurt's "runny" consistency and said they would not buy Chobani again.
The company had asked some retailers last week to remove certain yogurt cups from store shelves but did not issue a formal recall.
Chobani, Inc. claims the mold to be Mucor circinelloides: A mold commonly found in the dairy environment. This statement can be found on their website http://www.chobani.com
Randy Worobo, a public investigator and professor of food science, discounts that any negative health effects could be caused by the mold Chobani claims was present in the product.
Worobo is not affiliated with Chobani but was used as an expert in Chobani's release about the mold. He said many consumers have emailed him since then, saying they fell ill right after eating the yogurt. However, Worobo said symptoms wouldn't occur within hours of eating something bad, unless the culprit were a disease-causing microorganism, such as staphylococcus or salmonella.
"With this mold, if you were to ingest it, you would not get vomiting or diarrhea within hours of consuming it,' he explained. 'A lot of the emails I've had, they said they fed it to their child or themselves and within an hour, they had nausea or vomiting or diarrhea. That's only with pre-formed toxins, when you had microorganisms that produce that vomiting or diarrhea toxins. This mold doesn't have that diarrhea toxins.'"
The Merman Law Firm believes that, in addition to the reported mold and consistent with reported symptoms, Staphylococcus or Salmonella could be another possible culprit for the symptoms consumers reported after ingesting the recalled Chobani products. The investigation is ongoing and the Merman Law Firm will remain informed on any new information released by the investigating authorities in the coming days. The Merman Law Firm urges anyone suffering from symptoms of food poisoning to seek medical attention immediately.
"Staphylococcus" is a bacterium found on the skin and hair and in the throats and noses of humans and animals alike. In fact, staphylococcus is present in 25 to 50 percent of healthy people. The risk results when the bacteria multiply and produce a heat-resistant toxin that causes human illness. The symptoms of this toxin include nausea, vomiting, diarrhea, severe stomach aches, fever, and loss of appetite. In severe infections, headaches, body aches, and an increased blood pressure may result. Symptoms of Staphylococcus Aureus food poisoning arise almost immediately, usual within one to six hours after ingestion of the bacteria. Diagnosis can be referred to as "Staphylococcal food poisoning," "Staphyloenterotoxicosis," or "Staphyloenterotoxemia." The most effective way for a medical doctor to determine the specific illness is by testing the food suspected of causing the illness. The bacteria can also be isolated from the infected person him or herself.
"Salmonella" is the second most common domestic foodborne illness. Approximately 42,000 confirmed cases are reported per year, but by scientific estimates, which include unreported infections, the number of actual infections reaches more than one million. Infections result in roughly 20,000 hospitalizations and 400 deaths per year. Symptoms of infection include diarrhea, fever and cramps arising within twelve to twenty-four hours after infection and, in most healthy individuals, persist for five to seven days. Hospitalization can result from dehydration caused by the symptoms but, in some cases, seeking immediate medical attention may be a matter of life or death. A blood test is required to confirm the source of the contamination.
To learn more about Staphyloccus and Salmonella, visit http://www.thefoodpoisoninglawyers.com/food-borne-illnesses. To attain information on prior staphyloccus and salmonella outbreaks, litigation or food poisoning illnesses that might be linked to this product, visit http://www.chobanirecalllawyer.com.
Derek Merman is experienced in handling food poising cases. After graduating from Baylor University in 1998 with a B.S. in Biology, Mr. Merman chose to focus his talents and attention on the law as the best way to affect positive social and environmental change. He attended law school at the University of Houston Law Center where he graduated cum laude in 2004. As a practicing lawyer, Mr. Merman has been lead attorney in more than a dozen trials and has already won two verdicts in excess of $10,000,000.
If you have contracted a food poisoning illness related to this event, seek medical attention and contact the Merman Law Firm immediately. We will work tirelessly to recover for your pain, suffering, lost wages and medical bills. http://www.mermanlawfirm.com/