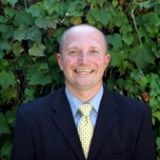 I am thrilled to be joining such a forward thinking, dedicated, and client and employee focused organization providing successes to each and every one of their clients
ROSEBURG, OR (PRWEB) September 11, 2013
TMS Call Centers announced the appointment of Clint Gearheart as Executive Vice President of Business Development and Operations.
As Executive Vice President of Business Development and Operations, Gearheart will be a key member of the TMS Call Centers senior management team. Gearheart will be responsible for the strategic development of client campaigns and projects with the primary focus of expanding the company's internal and external efficiencies.
"I am thrilled to be joining such a forward thinking, dedicated, and client and employee focused organization providing successes to each and every one of their clients," said Gearheart. "In working with the TMS Call Centers team and partnering with their clients, my goal is to leverage my expertise to continue to bring success to their clients and help them walk away with more revenue in their pockets while staying committed to highly elevated standards of performance and service."
Bringing over 17 years of executive, operations, sales and marketing experience, Gearheart will join TMS Call Centers from Premier Mentoring, where he most recently served as President. Gearheart created strong business processes to increase external growth opportunities and internal operational efficiency at Premier Mentoring. Passionate about helping clients monetize their opportunities and take their processes to the next level, Gearheart helps companies successfully generate revenue and assets while maintaining a strong commitment to excellence.
Gearheart will be attending the Electronic Retailing Association D2C Convention from September 24th to the 26th at the Wynn in Las Vegas. Schedule a meeting with Gearheart for an opportunity to help increase your revenue by contacting Gearheart at cgearheart [at] tmscallcenters.com.
About TMS Call Centers
Since 1990, TMS has been providing call center services for a wide variety of clients. Our services are client driven, flexible, and characterized by our personal handling of special needs. We are particularly well suited for businesses and organizations that need a quick response to changing demands. The TMS Mission is to maintain a multi-company call center environment which assists our clients in maximizing customer satisfaction on each contact. Their mission includes always providing a "Personal Touch" for the client's customers through the utilization of professionally trained service agents.
# # #