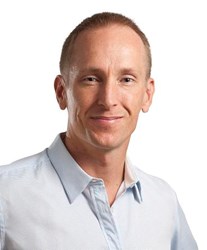 You need to ensure that your company is ready to welcome the ever-growing manner in how consumers interact with your brand.
(PRWEB) September 15, 2013
"Quite simply, social media integration is something every business needs to implement," says Gollan in his Social Media Integration Guide for Business.
"Having a solid step-by-step plan for integrating social media into your business brand will do nothing but take out the guesswork, save you time, and allow for seamless implementation.
"Social media is only going to become more robust and led by consumers. As a result you need to ensure that your company is ready to welcome the ever-growing manner in how consumers interact with your brand."
Social media is fast becoming the conduit where people are learning about brands, as well as the way in which they interact with them. And that is why businesses today must learn to marry both their website and social media profiles, says top business mentor Gollan. He then goes on to show businesses how they can achieve this via a series of very simple steps:

Make social media links obvious on the company website or blog. One of the best places to put a social media Facebook, Twitter button etc is on the website's header. That's because individuals tend to read from left to right and always land on websites from the top and read downwards from the header. Another good place – in addition to the header – is at the bottom of the page at the end of an article (hopefully they've read all the way through).
Make sure tweets and Facebook updates are visible on the company website (especially on the front page). The reason for this is that it allows a company to show any visitors to its website exactly how engaged it is with customers.
Add 'share' buttons onto the website or blog. This allows readers to share the content they've just read, video they've watched or photograph they've seen and loved with their own followers, says business coach Gollan. Share buttons can be floating and placed anywhere on the company website or blog.
Use Google Analytics or KISSmetrics to check where exactly the web traffic is coming from. This lets businesses know the kind of information people are seeking from their website, which are the most popular pages for visitors and which social media platforms are working best for the company. As a result the company can further strengthen its online presence and ultimately increase sales.
Provide a way that visitors to the company blog or website can log in via their social media accounts. This gives visitors a choice, allowing them to make comments on the company blog or website via their Facebook, Twitter or LinkedIn etc page. This method is growing in popularity and allows a company to see which particular social media channels it should be focusing their marketing efforts on (ie the ones which prove most popular with their customers).
Ask for comments on the company's blog page and website. This can be done several ways, says business coaching expert Gollan. For instance a company could add a Comments Please jpeg or ask a question at the end of an article or blog post. The reason for this is that comments could result in more traffic in the form of new visitors (ie friends of those who commented). The comments section is a very good place to highlight the social sharing icons. Businesses should remember to check the comments section regularly and respond within 24 hours if possible to show they really are interested in what their customers are saying.
Use video and photographs with blog posts. That's because people prefer to 'share' these and are more likely to look at them in the first place. A businesses social media marketing mix should always include video and photography alongside text.
See more business marketing methods, together with other business coaching tips and advice at Gollan's popular website.