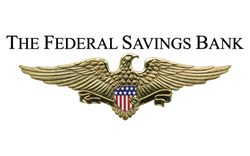 Today's rates cannot be guaranteed tomorrow.
Chicago, IL (PRWEB) September 11, 2013
A new report from Fannie Mae shows just how closely consumers are following U.S. real estate trends. The organization's National Housing Survey shows that confidence in the residential market seems to have hit a wall with many Americans concerned over the potential for rising mortgage rates. Regardless, The Federal Savings Bank tells its mortgage applicants that now is still the time to buy regardless of interest rate concerns.
"The spike in mortgage rates associated with the possibility that the Fed will begin to wind down its asset purchase program later this month has dampened the improving trend in consumer sentiment regarding housing witnessed in our survey since the start of this year," said Doug Duncan, senior vice president and chief economist at Fannie Mae. "The pause in positive momentum is consistent with slowing trends in home purchase contract signings and mortgage applications. Interest rate volatility will likely remain elevated, even after we have more clarity on the pace of the Fed's tapering, due to concerns over the upcoming budget and debt ceiling debates as well as the crisis in Syria."
Still, the majority of survey respondents said they expect home prices to rise over the next 12 months.
The time to buy is now
With mortgage rates poised to increase once the Fed begins tapering its asset purchase program, it may be time for buyers who have been on the fence to consider entering the market while prices are still affordable. While home prices have risen significantly in recent months, they are only likely to become more expensive. Also, while mortgage rates have been on the rise, it's important to remember that they're increasing from historic lows, meaning they are still at affordable levels though The Federal Savings Bank has been reminding its mortgage applicants that today's rates cannot be guaranteed tomorrow.
For eligible individuals, the benefits offered by a VA home loan can make the purchase process even easier as well as more affordable. VA mortgages do not require down payments, meaning eligible parties can save thousands on a home purchase, as most home loans require a minimum 20 percent down payment.
Additionally, current homeowners who have previously utilized a VA home loan can also take advantage of the market before rates rise by opting for a VA loan refinance. This can help homeowners lower their monthly mortgage payments or otherwise change the terms of their loan to make it easier to repay.
Contact The Federal Savings Bank to explore purchase and refinance loan options for eligible veterans.