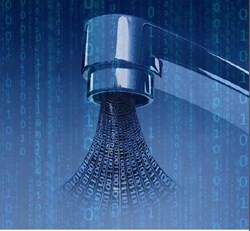 Boston, MA (PRWEB) September 12, 2013
Mobile 'Rogue IT' Costing US Organizations Almost $2B
Over 40% of Workers Ignore Corporate Document Policies by Using Unsanctioned Cloud Services to get work done; 1 in 2 Experience Tangible Damage as a Result
Mobile information workers need access to corporate documents while on the go, but employers are not providing it. As a result, millions of workers are 'going rogue' by storing and sharing corporate documents on cloud services unsanctioned by their employer, such as DropBox or Google Docs. The cost to US companies of data leaked from unsanctioned cloud services is astronomical, estimated to be almost 2 billion dollars– enough for the UN World Food Program to feed 22 million children for nearly a year, according to a recent survey conducted of 500 business users by online market research firm uSamp (United Sample). The survey was conducted between August 13th and 22nd, 2013.
How pervasive is rogue IT? The survey found that a full 41% of workers used an unsanctioned cloud service for document storage/sync within the last 6 months, despite the fact that 87% of these workers knew their company had a policies forbidding such practices. The need for sharing documents from mobile devices is evidently so intense, that workers are willing to risk their employers' reprisals in order to get work done. But defiance comes at a price. The survey found that over half of the rogue document sharers reported a direct negative business impact as a result of their actions; repercussions ranging from damaging their employers reputation and sharing valuable information with a competitor, to lawsuits that resulted in financial penalties.
Data leakage and the risk of lawsuits aside, rogue IT still hits the company bottom line hard. Case in point: for the of majority organizations that already use Microsoft SharePoint for document sharing and storage, the added cost of duplicating these services via unsanctioned cloud services is almost $1B a year ($908M) according to the survey, enough to put 40,639 students through a year of public college.
And how is IT coping with the challenges? Not very well. According to the survey, the greatest fear of organizational IT expressed is the risk of a data meltdown due to compromised documents lost via unsecured file sync services (followed by downloading malware and virsuses).
The survey explores a number of other aspects related to rogue IT. To obtain a copy of the survey or to speak with a harmon.ie representative about the survey and its findings, click here http://harmon.ie/blog/new-survey-reveals-mobile-rogue-it-costing-us-organizations-almost-2b .
About harmon.ie
harmon.ie, the user experience company for the mobile enterprise, provides products that deliver a consistent user experience on mobile devices, the desktop, and the cloud, for a host of social and collaboration platforms from vendors such as Microsoft and IBM. Thousands of businesses including Citi, DuPont and BAE Systems already use harmon.ie to become mobile enterprises. For more information, visit http://harmon.ie/.