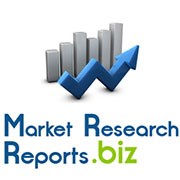 Albany, NY (PRWEB) September 12, 2013
The report includes the following aspects:
1. Introduction to Micro Electronic-Acoustics
2. Downstream Market of Micro Electronic-Acoustics
3. Micro Electronic-Acoustics Industry
4. 21 Micro Electronic-Acoustics Enterprises
Micro Electronic-Acoustics mainly refer to the electro-acoustic products installed in mobile phones, laptops and other mobile electronic products, including hands free, earphone, receiver, speaker system and microphone. In the wake of the outbreak of smart phone, the market value of Micro Electronics-Acoustics soared to USD5, 160 million in 2011 and USD6, 347 million with the growth rate of 26.3% in 2012. The growth of the market is expected to slow down to 13.1% in 2013, valuing USD7, 180 million, of which handsfree and speaker system will see the strongest growth.
To check out the complete table of contents, visit: http://www.marketresearchreports.biz/analysis-details/global-and-china-micro-electronic-acoustics-component-industry-report-2013
Handsfree and speaker system industries are labor-intensive industries, requiring enterprises to control labor costs. Small enterprises feel difficult to compete with large companies, and their competitiveness becomes increasingly weak.
For example, the revenue of South Korea BSE slumped from USD156 million in 2009 to USD20 million in 2012. The revenue of the listed company New Julian dropped from RMB364 million in 2010 to RMB223 million in 2012, and is expected to fall below RMB200 million in 2013. The electro-acoustic revenue of Japan STAR MICRONICS also descended from JPY7, 646 million in FY2010 to JPY3, 233 million in FY2013, so STAR MICRONICS transferred its electro-acoustic business to Foster in August 2013. Japan Hosiden may transfer the business to Foster as well.
Click Here To Download Detail Report: http://www.marketresearchreports.biz/sample/sample/174405
In the booming MEMS microphone field, Knowles still performs outstandingly with a 50 % market share. However, the vendors represented by Apple have reduced the procurement from Knowles in order to avoid the over-reliance on it. The second and fourth positions in the market are occupied by Chinese manufacturers as Apple's main suppliers; both of them have produced ECM and used the MEMS foundries of Germany Infineon.
AAC has obtained nearly USD100 million in revenue, and its main products are used in the iPhone and iPad mini. Cortex MEMS microphones basically apply to the iPhone. The third-ranked ADI primarily produces high-performance products at high selling prices, and these products find application in Apple's iPhone 5. Infineon acts as a MEMS foundry of the companies who lack technology, such as China's AAC and GoerTek, Japan-based Hosiden and South Korea BSE.
Brows All Report Of This Category: http://www.marketresearchreports.biz/category/98
STMicroelectronics rank fifth, mainly serving Nokia, HTC, Amazon Kindle and laptop vendors. Its shipments hit 60 million in 2012, breaking through the zero record in 2010. STMicroelectronics purchases MEMS wafers from Japan Omron.
TABLE OF CONTENT
1. Introduction to Mobile Electro-Acoustic Devices
1.1 Mobile Phone Receiver
1.2 Mobile Phone Loudspeaker System
1.3 Miniature Microphone
1.4 Introduction to MEMS Microphone
1.5 MEMS Microphone Market
1.6 Miniature Speaker
2 Downstream Micro Electronic-Acoustics Market
2.1 Chinese Mobile Phone Market
2.2 Geographical Distribution of China Mobile Phone Industry
2.3 Global Mobile Phone Market Size
2.4 Market Share of Global Mobile Phone Brands
2.5 Smart Phone Market and Industry
2.6 Global PC and Tablet PC Market
2.7 Laptops Industry
2.8 Tablet PC Industry
2.9 China Mobile PC Industry
To buy the copy of this report, visit: http://www.marketresearchreports.biz/analysis/174405
3 Micro Electronic-Acoustics Industry
3.1 Industry Ranking
3.2 Market share by Product
3.3 Relationship between Electro-Acoustic Device Companies and Mobile Phone Vendors
3.4 Laptops Loudspeaker
4 Micro Electronic-Acoustics Enterprises
4.1 Dover
4.1.1 Knowles
4.2 Merry
4.3 GoerTek
4.4 AAC
4.5 Hosiden
4.6 Foster
4.7 BSE
4.8 Bujeon
4.9 Cresyn
4.10 Fortune Grand Technology
4.11 Netronix
4.12 Panasonic Electronic Devices
4.13 Sound Sonion
4.14 New Julian
4.15 Star Micronics
4.16 Yucheng Electronic
4.17 Get top
4.18 Lansing Electronics
4.19 Wright Electronics
4.20 Sanfu Electronics
4.21 Plantronics
Latest Reports:
Global and China Automotive Safety System Industry Report, 2012-2013
: http://www.marketresearchreports.biz/analysis/174402
Global and China Automotive Safety System Industry Report, 2012-2013 covers the followings:
1. Automotive Safety System Introduction
2. Automotive Safety System Market
3. Research on Automotive Safety System Industry
4. Research on 14 Automotive Safety System Manufacturers
The poor performance of both EU and Chinese auto markets in 2012 dragged down the growth rate of global automotive industry. Automotive safety system market size in that year was approximately $22.365 billion, a slight increase of 1.2% over 2011. In 2013, automotive markets of China and the United States have done a superb job, thus offsetting the worse performance of the EU market, it is expected that the automotive safety system market in 2013 shows 3.3% growth. Meanwhile, as a large number of active automotive safety system products have come into use, the market size will be expanded to $25.628 billion in 2015.
Click Here To Download Detail Report: http://www.marketresearchreports.biz/sample/sample/174402
Currently, active automotive safety system mainly refers to the night vision system, which has been added to the top BMW products as early as 2005. For now, the night vision system is moving from luxury cars to mid-range car market. Major Manufacturers include Autoliv, Visteon, Hella, Astyx and Tyco Electronics.
Global and China Forklift Industry Report, 2013
: http://www.marketresearchreports.biz/analysis/174409
In 2012, the economy of China entered a stage for transition. As a result, the forklift industry failed to sustain the growth momentum in the preceding two years, with the annual sales volume decreasing by 8.0% year-on-year to 288,662 sets.
In H1 2013, China's forklift sales volume hit 165,366 sets, up 8.3% compared with that in 2012. The estimation shows that China forklift market will see continuing slow growth in the second half year in the targeted sales volume all the year round picking up to the level of 2011.
Click Here To Download Detail Report: http://www.marketresearchreports.biz/sample/sample/174409
Among forklift products, electric forklifts have witnessed an impressive surge in terms of market occupancy, thanks to the call for energy saving and emission reduction. In 2012, the market share of electric forklift was 27.7%, up 1.2 percentage points over the preceding year and up 7.2 percentage points over 2005. In the future, China electric forklift industry is expected to sustain buoyant development, contributing to: a) compared to Europe's 75% and US' 60%, China electric forklift occupies relatively small market share; b) China has mastered advanced electric forklift technologies.
About Us
MarketResearchReports. Biz is the most comprehensive collection of market research reports. MarketResearchReports. Biz services are specially designed to save time and money for our clients. We are a one stop solution for all your research needs, our main offerings are syndicated research reports, custom research, subscription access and consulting services. We serve all sizes and types of companies spanning across various industries.
Contact
M/s Sheela
90 Sate Street, Suite 700
Albany, NY 12207
Tel: +1-518-618-1030
USA – Canada Toll Free: 866-997-4948
Website: http://www.marketresearchreports.biz/
Blog: http://mresearchreports.blogspot.com