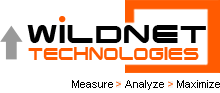 Mobile Apps Development
Noida, UP, India (PRWEB) September 16, 2013
In last few years, there has been a significant increase in the use of smart-phones for a variety of internet purposes. This changing behavior of the consumers has made it essential for business organizations to seek mobile apps development services.
There are many business benefits of availing mobile apps development services. The primary advantages are that it improves the visibility of the online address and make their accessibility quite comfortable for the internet users.
There has been a rapid increase in the number of internet users who now prefer to use mobile devices to get access to the information from the internet. This change in the trend has posed challenges in front of the application developing industry. They have to take care of two important objectives. First they have to design and develop the application by following the customer requirements. Second, they have to make sure that whatever they have created runs smoothly on every platform.
Wildnet Technologies is a well-known online marketing company offering Mobile Applications Development services. The company has significant experience of developing mobile applications and has a team of knowledgeable professionals who can handle the regular changes taking place in this industry.
Company is well aware of the industry's volatile nature. To better handle those challenges, it is investing on its service up-gradation efforts. For this, it has equipped itself with adequate resources to meet the frequently changing customer needs and face the challenges thrown by regular technical updates.
Conducive partnership of human and technical resources is essential to develop a productive and successful mobile application. But the company found that there are many instances where its resources were not able to correctly collaborate with each other. Even the design and development teams were finding it difficult to incorporate new tools and technologies. Wildnet took care of such issues by availing services of the best training providers. It also strengthened its testing team to erase all the bugs present in the applications. In this way, company has been able to improve the efficiency of its team and made it compatible for upcoming challenges.
About Wildnet Technologies
Wildnet Technologies is a very prominent name in the field of mobile apps design and development. The company has a team of very well experienced and knowledgeable mobile apps development experts. These professionals have the required experience to work with the most sophisticated tools and technologies and come up with the appropriate solutions to meet the needs and requirements of their clients.