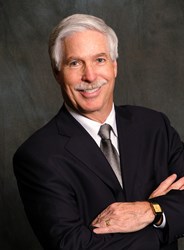 Phoenix, AZ (PRWEB) September 11, 2013
David Gergen has set a new standard for dental sleep medicine. He works in the trenches every day coaching dentists in the art science and business of building and DSM practice. The upcoming seminar in Las Vegas Nov 1 and 2 with Brock Rondeau is a great example of this effort. What's impressive is David has joined forces with Todd Kaplan who is one of the most innovative thinkers in the field of sleep diagnostics.
Todd Kaplan has been in the sleep medicine arena for over 20 years now but he's the first to admit that, clinically, he may be the least knowledgeable person in the room. On the other hand, he's a highly sought after consultant in the areas of sales and marketing, and probably one of the most respected experts in the entire industry when it comes to the business of sleep apnea. His expertise in physiological marketing created programs which have been implemented by American Express and Nordstrom's. In addition, he's advised several Fortune 50 Companies on how to increase their sales. And although Todd's sleep lab was among the first in the country to exist outside of a hospital or university setting, he grew the company to 71 labs in 14 states with annual revenues of approximately 200 million dollars.
Being on the leading edge sometimes leads to getting cut, and after an investigation by the US government and the ensuing 8 years of battles in court all but shut his business down, Todd was forced to start over and rebuild his business from the ground up. Having the rare opportunity to "do it all over again" after years of experience and success in the industry, Todd built his company to focus more on the dental side of the sleep apnea market and is now helping dentists across the country make sleep apnea treatment a profitable part of their practice.
When Todd reached out to David Gergen of President of Gergen's Orthodontic Lab and ProPlayer Health Alliance, David was reluctant to risk his reputation in the area of dental sleep medicine, but saw the potential for a symbiotic relationship which would allow both companies to offer a complete solution to the dentists they work with. David agreed to give the program a try with some dentists in select markets to see what type of the results they would have. David and Todd's combined business model, which is somewhat unique in that it does not require a dental practice to purchase equipment or software, is wildly successful in the test markets and won the acclaim of David Gergen and the dentists they support in the field.
Todd has now been invited to share his winning method at the Gergen's Orthodontic and Sleep Symposium with David Gergen and Dr. Brock Rondeau in Las Vegas on November 1st and 2nd. He'll be discussing the important steps to make sleep apnea treatment successful as a business and add profit to the practice's bottom line. Whether your goal is to simple add $10-14K per month to the existing practice or to build a sleep therapy only practice Todd Kaplan will show you how. Pro Player Health Alliance will also be sponsoring and attending the event.
For more information about topics, speakers and registration for the seminar visit http://www.gergensortho.com.
For more information about Pro Player Health Alliance visit http://proplayersleep.com.
Event Details:
Date: November 1 and 2, 2013
Location: Orleans Hotel and Casino
4500 W Tropicana Ave Las Vegas, NV 89103
702-365-7111
David Gergen
As President of Pro Player Health Alliance, he has been a nationally respected dental lab technician for over 25 years. He received the award for "The Finest Orthodontic Technician in the Country" given by Columbus Dental in 1986. He also has been appointed chair of the dental wing of the American Sleep and Breathing Academy, a national interdisciplinary academy dedicated to sleep training and education with over 60,000 members. He has worked for some of the pioneers in the orthodontic and sleep dentistry fields. One of his proudest achievements is receiving The National Leadership award for Arizona Small Businessman of the Year in 2004.
About Pro Player Health Alliance
Pro Player Health Alliance (PPHA) is an organization dedicated to helping former NFL players and the public through providing testing and treatment options for those who suffer from sleep apnea. In addition, the PPHA is dedicated to integrating education and raising awareness, in a fun and memorable way.