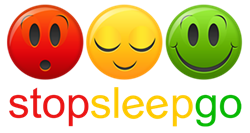 We have only just started to look for investors and so it is a huge boost to know we have such influential parties interested already
London,UK (PRWEB) September 13, 2013
Vacation Rental site StopSleepGo.com make it through to the next stage of the groundbreaking Million Pound Startup Global competition.
StopSleepGo.com is an exciting new company with an independent streak and innovative ideas, is the new kid on the block in the booming market of private vacation rentals and it's already making waves. Launched on a shoestring budget by its young entrepreneurial Director Nick Hargreaves, it is continuing its meteoric rise by making it through to the penultimate stage of a world-wide competition which has included 72 countries and has had over 1000 startup entries.
The Million Pound Startup is a conglomeration of nearly thirty different companies - all leaders in their own fields and ranging from digital technology, solicitors, law firms, tax services, investors, PR and Communications, design consultants and many others – who have come together with the aim of finding a young company with the growth potential to become a 100 million pound company within five years.
Boris Johnson, the Mayor of London, said: "London is a terrific home for technology start-ups and a world leader in this booming sector. This competition is an aptly innovative approach which I hope will unleash even more of the entrepreneurial talent for which this city is renowned.'
The entries have now been whittled down to around 100 and Stopsleepgo.com is one of them.
What makes Stopsleepgo.com stand out from the rest? It's a site that has been borne from pure hard work by a small, talented team of individuals with strong ethics, an unyielding belief in the product and their mission, and each with expertise in their own particular fields.
The result is an easy-to-use site with great customer support, and, more importantly, financial protection for both the owner and consumer. The aim is to bring the rentals market more in line with the hotel booking market, giving holiday makers financial security and the knowledge that their money is safe.
And how do they achieve this? By being a member of the Travel Trust Association, and thus being able to absolutely guarantee the customer with 100% financial protection should they fall victim to unscrupulous scammers, a practice known as 'phishing', or to the practice of advertizing non-existent properties. The product is speaking for itself with over 6000 properties signing up in the first 3 months from launching. The most popular being private vacation rentals in Florida which accounts for over 1000 of their new customers.
StopSleepGo.com is now on the verge of getting through to the final of a very lucrative and prestigious competition which can propel the team to the next level of achieving their dreams.
"We are very honoured to have got through to the latter stages of such a high-profile competition" said Nick. "We are a small but very dedicated team and we have poured our heart and soul into creating Stopsleepgo.com. Furthermore, we have only just started to look for investors and so it is a huge boost to know we have such influential parties interested already. Our goal is to create the next billion dollar company whilst providing security for both the home owners and the holidaymakers, and getting so far in this competition is a big pat on the back for my team and confirms that we on the right track."
A company on the rise, watch this space.