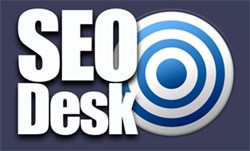 (PRWEB UK) 14 September 2013
The LED Light Store is pleased to announce a new partnership with SEODesk. The company, which has over 10 years' worth of experience in the lighting industry, believe that the time is right to expand awareness of the products and services that they offer to clients. There is a high level of focus for more cost effective, more efficient and more environmentally friendly lighting products, and the company believes that their product range is perfect for modern consumers. In order to reach out to a wider consumer base, the LED Light Store has handed over responsibility of their online content and communication activities to SEODesk.
While LED lighting products have become commonplace in recent years, the LED Light Store stock a wide range of lighting products. This has seen them be used and recommended by domestic clients, businesses and a wide range of artists, entertainers and performers. The LED Light Store provides a wide range of LED strip lights, offering a high level of flexibility with regards to price and finish.
The company also offers a wide selection of LED panel products, which are perfectly suitable for commercial and domestic clients. The range of LED modules offered by the company is regarded as being ideal for businesses, art installations and all manner of exhibition and gallery locations. The long-term financial saving provided by LED lighting products is often matched by their effectiveness, making them the perfect lighting solution in the modern era. While the LED Light Store believes that there may be a misconception about the use of LED lights for everyday use, they also believe that the cost effective nature of their products means that they are suitable for all customers and clients.
The decision to work with SEODesk was a simple one for the LED Light Store. The track record of the search engine optimisation company is an enviable one, with countless placing's on the first page of Google for relevant keyword searches. It is this sort of outcome that the LED Light Store is keen to benefit from, which is why there was only one company that they wanted to work alongside. This new move sees the firm being able to focus on maintaining a high standard of customer service and product delivery.
About LED Lighting Store:
LED Lighting Store has more than 10 years' worth of experience in the lighting industry and are considered to be LED specialists by many within the industry. The company has been at the forefront of providing innovative lighting products for commercial, domestic and entertainers. The company believes that the use of LED lighting products provides a cost effective, energy efficient and reliable source of lighting, making it the natural choice for customers around the world.