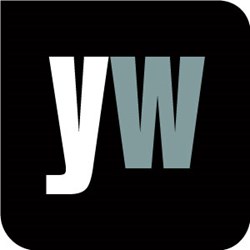 London, UK (PRWEB UK) 26 September 2013
Science fiction and fantasy author A.C. Crispin has died of bladder cancer, UPI.com reported Sept. 8th 2013. According to their article, "A.C. Crispin, science fiction and fantasy author, dies in Maryland," Crispin, who wrote original works as well as tie-in novels for Star Wars, Star Trek and Pirates of the Caribbean, died on Friday at the Hospice of Charles County in Waldorf, and is survived by her husband and son. (http://www.upi.com/Entertainment_News/2013/09/08/AC-Crispin-science-fiction-and-fantasy-author-dies-in-Maryland/UPI-54281378665144/#ixzz2eZgXHU67)
With this in mind, Yourwellness Magazine explored the complications that bladder cancer can cause. Yourwellness Magazine noted that the emotional impact of living with bladder cancer can be a major complication, with many people reporting a kind of "rollercoaster" effect. Yourwellness Magazine clarified, 'For example, you may feel down at receiving a diagnosis, up when the cancer is removed and down again as you try to come to terms with the after-effects of your treatment. This type of emotional disruption can sometimes trigger feelings of depression.' (http://www.yourwellness.com/2013/07/complications-of-bladder-cancer/#sthash.TkoiJ07R.dpuf)
Aside from the emotional impact of bladder cancer, Yourwellness Magazine commented on other complications to do with the condition:
1. Urinary diversion: This is an alternative way of passing urine out of the body that's created if the bladder is removed. There are various types of urinary diversion, including a urostomy (which is carried out during a radical cystectomy), continent urinary diversion (which is a similar to a urostomy, but instead of using an external bag to collect urine it uses a section of the bladder to create a pouch inside the body), and bladder reconstruction (which involves creating a new bladder).
2. Sexual problems: Erectile dysfunction is a common outcome of bladder cancer, especially following a radical cystectomy. Narrowing of the vagina is also a concern, as both radiotherapy and cystectomy can cause a woman's vagina to become shortened and narrowed, which can make penetrative sex painful or difficult.
To find out more, visit the gateway to living well at http://www.yourwellness.com.