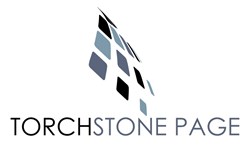 Washington, D.C. (PRWEB) September 12, 2013
TorchStone Page Inc. announced today the appointment of James Devenney as Operations Manager. The latest addition to the growing firm, Mr. Devenney is the former training director at the UK's prestigious Royal Military Police Close Protection Unit and brings vast experience providing diplomatic and executive protection in hostile environments.
"Having led many diplomatic security missions during his military service, Jim is ideally placed to join us as Operations Manager. His experience complements the culture and ethos of our firm," said David Niccolini, Managing Director of TorchStone Page. "Jim has seen service across the globe, including many complex environments such as Iraq, Afghanistan, and Haiti. His contributions will be invaluable across the spectrum of our current and future activities."
Mr. Devenney also worked closely with the Foreign and Commonwealth Office to provide security services and training in a number of global environments along with the provision of executive protection training programs to the UK military community.
Based out of the company's London office, the operations manager role will not only encompass direct oversight of on-going operations, but will also include development of emerging sectors and direct client interface.
About TorchStone Page, Inc.:
TorchStone Page Inc. combines TorchStone Global's U.S. presence, executive team, and expertise in security management with Page Group's global offices, more than 550 personnel, and extensive experience in complex environments. Focused on diplomatic security and training, as well as executive protection and due diligence, TorchStone Page provides comprehensive security services to governments, corporations, NGOs, and individuals. For more information, visit http://www.TorchStonePageInc.com.